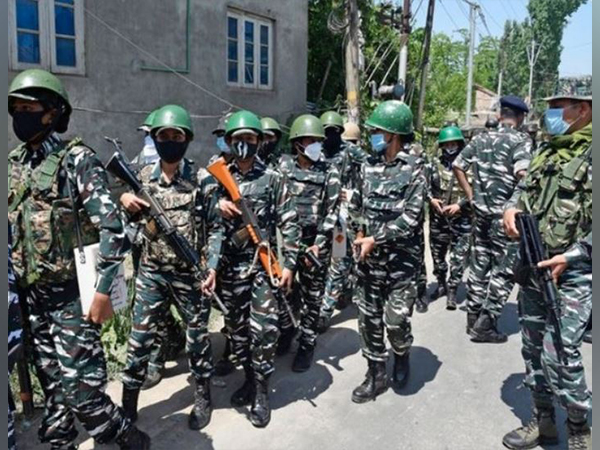 LM NEWS 24
LM NEWS 24
Amid Attacks On Civilians, Centre To Deploy 18 Additional CRPF Companies In J-K
The Central Reserve Police Force (CRPF) will send additional 18 companies to Jammu and Kashmir in the wake of recent killings of civilians in two fresh terror attacks in the Rajouri district, sources familiar with the development said.
The 18 CRPF companies – approximately 1,800 personnel – will be rushed to the Jammu region for deployment mainly in Poonch and Rajouri districts.
As per inputs, eight CRPF companies will be deployed very soon from nearby locations of deployment in Jammu and Kashmir while 10 CRPF companies are being rushed from Delhi.
The move followed a recent order issued by the Ministry of Home Affairs amidst intelligence input about the terror attack in the Jammu region, said the source.
Six persons, including two children, were killed and many more injured in two separate terror attacks in Upper Dangri village in Jammu and Kashmir's Rajouri district on Sunday evening and Monday morning.
In the latest terror attack, two children were killed and several others injured after a suspected Improvised Explosive Device (IED) blast took place in Rajouri's Upper Dangri village on Monday morning.
ADGP Mukesh Singh cautioned people as another suspected IED was spotted in the area near Upper Dangri village, which is about eight kilometers from Rajouri town.
Officials said that the explosion took place near the house where four civilians were killed and many more injured by terrorists in a shooting incident on Sunday evening.
Nearly a dozen people were reportedly injured in the two terror attacks by the terrorists since Sunday evening. The injured were being treated in Jammu hospital.
In the first attack, two armed terrorists barged into three homes separated by a distance of around 50 meters from each other on Sunday evening and opened indiscriminate fire. The attack led to the killing of four civilians and injuries to six others.
These separate attacks are the third such incidents of civilian killings in the Rajouri district in the past two weeks after two people were killed outside an Army camp on December 16.
The attack has sparked panic in the district. Several organizations have called for a strike today to protest against the incident and demand swift action.
Army and the CRPF have launched a massive search operation to nab the two "armed men" behind the attack at Upper Dangri village.
The office of LG Jammu and Kashmir Manoj Sinha has announced an ex-gratia of Rs 10 lakh and a government job to the kin of those killed in the firing incident.
"An ex-gratia of Rs 10 lakh and a government job would be given to the next of kin of each of those civilians martyred in the dastardly attack. Seriously injured would be given Rs.1 lakh. Officials have been directed to ensure the best treatment to injured," the Office of LG J-K said in a statement.
A National Investigation Agency (NIA) has also visited the village where security has been enhanced. (ANI)
Read More: http://13.232.95.176