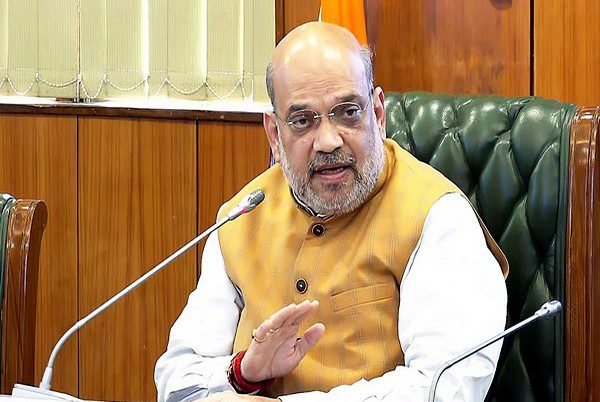 LM NEWS 24
LM NEWS 24
Amit Shah Reviews Preparedness For Amarnath Yatra
Union Home Minister Amit Shah on Friday reviewed the preparations for the Amarnath Yatra at a high-level meeting in the national capital, directing to ensure adequate security arrangements to make a comfortable pilgrimage for the pilgrims.
Pointing out that it is the priority of Prime Minister Narendra Modi-led government that Amarnath pilgrims should have "comfortable darshan and should not face any difficulty", Shah directed the officials concerned to make adequate security arrangements on the entire route of 62 days long Amarnath Yatra, which will commence on July 1 and culminate on August 31.
Shah also stressed the need for smooth arrangements on the route "from the airport and railway station to the yatra base camp, and directed to provide air service from Srinagar and Jammu at night for the convenience of the pilgrims".
The Home Minister later directed to ensure adequate stock of oxygen cylinders and their refilling and also asked for the availability of additional teams of doctors.
He further directed for an adequate number of medical beds and the deployment of ambulances and helicopters to meet any medical emergency.
Shah directed the provision of all necessary amenities for Amarnath Yatris, including travel, stay, electricity, water, communication and health.
He also directed to ensure a better communication system on the Yatra route and the deployment of machines to immediately open the route in the event of a landslide.
During the meeting, he apprised officials that all the pilgrims of Amarnath Yatra will be given RFID cards so that their real-time location can be traced.
"The insurance coverage of Rs 5 lakh for each Amarnath Yatri and Rs 50,000 for each animal will be ensured. Apart from this, arrangements for tent city, Wi-Fi hotspots and proper lighting will be made on the travel route," read a Home Ministry statement.
"Additionally, Online- live Darshan of Baba Barfani, live telecast of morning and evening aarti in holy Amarnath cave and religious and cultural programs will be organized at the base camp," the statement added.
The meeting was attended by Lieutenant Governor of Jammu and Kashmir Manoj Sinha, Union Home Secretary, Director, Intelligence Bureau, Director General of Border Security Force and Central Reserve Police Force, Director General of Border Roads Organisation, Chief Secretary of Jammu and Kashmir, other senior officials of Army, Central Government and Jammu and Kashmir administration. (ANI)
Read More: http://13.232.95.176/