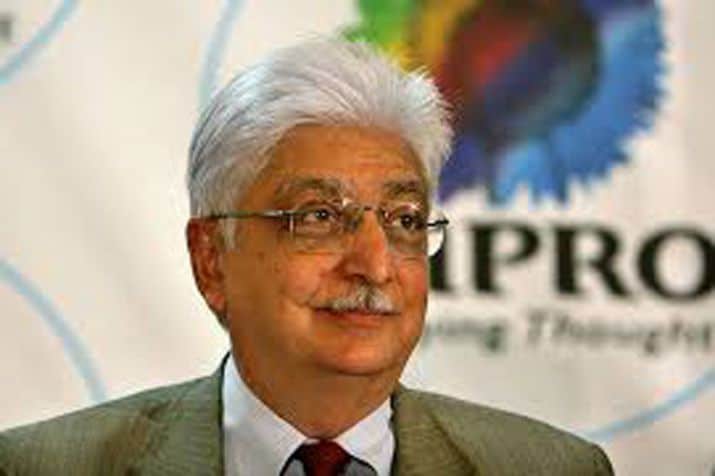 OPINION
OPINION
An IT Father Figure Hangs Up His Boots
<![CDATA[
In India, where people don't easily give up office and power, Azim Premji, an all-powerful head of a global conglomerate, the country's second-richest man to boot, will retire end-July on turning 75.
Where families rule, be they in power or out of it, he has nominated his son as his successor, but has divided the latter's clout and responsibilities into five entities among those outside the family. He will continue as non-executive director and founder chairman.
Where people chase wealth by means fair and foul, he has followed self-imposed work and business ethics for 53 years. He drove his Toyota Corolla till recently and travels Economy. He gets upset if an associate fudges travel bills, irrespective of the amount involved, to uphold work ethics. He once berated his staff for having him upgraded to Business Class till he was convinced that it was the airline that had made that unilateral gesture.
What makes Azim Hasham Premji stand apart is his philanthropic activities. India Inc. is not particularly famous for charity, nor are the rich in general. They engage in token charity to placate their conscience and earn public plaudits. Actually, billions remain frozen in religious endowments in the form of currency, gold and jewellery. That idle wealth is beyond the reach of the society.
Roughly, 34 per cent of shares held by companies controlled by Premji are earmarked to the Azim Premji Foundation (APF), taking the total donations to over Rs 1.4 trillion (USD 21 billion). The donation includes a 67 percent stake in his IT outsourcer, Wipro, worth $15 billion, plus assets including his stakes in consumer business Wipro Enterprises and PremjiInvest, his family office.
The APF works towards improving education in over 350,000 schools in seven Indian states. It also provides financial grants to other not-for-profit organisations. In March this year, he gifted an additional Rs 52.7 billion of the company's shares –the most generous donation in the nation's history. This will help the foundation scale up its activities several-fold, according to Forbes.
To give an idea of the scale of Premji's charity, suffice it to say that India's super wealthy households, or those with a net worth of over $50 million, are expected to double in both volume and wealth from 160,600 households with a total net worth of Rs. 1.53 trillion in 2017, to 330,400 households with a combined net worth of Rs.3.52 trillion in 2022. But a vast majority of them inherit their wealth and prefer to leave their money to family.
The remarkable thing is that it is Premji's own money, not company funds. As the company's executive chairman and MD, he has consistently given himself salary rises to keep control over his earnings so that he can divert it to charity without being subjected to any pressures. Nobody is saying this, but speaking generally, pressures from family and associates can be overbearing when one wants to engage in charity.
In India, philanthropy is done with caste/community considerations. Premji's charity is not meant only for his largely impoverished community alone. In 2012, the Wall Street Journal called him the world's richest Muslim entrepreneur outside of the Gulf region.
The newspaper titled its report: "How a Muslim Billionaire Thrives in Hindu India". It quoted Premji as saying that such success shows globalization is turning into "two-way traffic" that can bring tangible benefits to developing countries.
"We have always seen ourselves as Indian. We've never seen ourselves as Hindus, or Muslims, or Christians or Buddhists," Premji told the financial daily.
This is no empty rhetoric. On India's Partition of India, the story goes, Mohammad Ali Jinnah, a fellow-Khoja, invited Azim's father Hasham Premji to move to Pakistan. Hasham turned down the request and chose to remain in India.   
Behind all this is the business acumen of a Gujarati and ethics of a Khoja Shia Muslim family. Hasham owned a vegetable oil product company. Azim cut short his study at Stanford and returned home following his father's sudden death. Taking charge in 1966, at age 21, he retained Wipro, the acronym of the Western India Vegetable Products Limited founded in 1945, but transformed that small company to a $8.5 billion global tech firm. Wipro Enterprises also grew to a global FMCG, infrastructure engineering and medical devices producer with revenues of about $2 billion. It employs over 171,000 people. 
The college dropout eventually graduated in the year 2000. He completed his bachelors of Science degree in electrical engineering from the same Stanford University 34 years later.
Premji's famous quotes include one exhorting "play to win" and another, "failure is the biggest step to success." He has combined them when and where required.  Unlike what it should probably have done, Wipro has held off on firing all cylinders in the past few years and lost its third largest IT services firm position to HCL Technologies. Its revenues now stand at $8.12 billion as opposed to HCL Technologies' $8.6 billion, $21 billion for TCS and $11.8 billion for Infosys.
Yet, an analysis by Mint newspaper noted that Premji was "…resolutely defiant of the Western market wisdom of sticking to a field of "core competence." As an Indian business leader, he has always punted against the current. He was one of the first, if not the pioneering, leaders of the country s IT revolution. The opportunity was grabbed after IBM was ousted from India for selling reconditioned computers.
Steering Wipro away from business where margins were relatively secure to what was, in the 1970s and 1980s, still uncharted territory surely requires more than just gumption and a taste for risk a gift of vision.
Indeed, the story of India's IT revolution is as much Wipro's as it is of others. Premji rejected Narayan Murthy for a big job and the latter advanced his plans to turn an entrepreneur and launched Infosys.
Premji has been bothered about the fact that the IT business' top managements haven't been entirely stable and that growth has tended to plateau. Hence, he sought to consolidate Wipro's achievements by ensuring a smooth succession. He sought out views from global management experts like late C K Prahalad and helped build the next level leadership, a younger one that can grow and think differently.
Although Wipro is not the biggest, Premji is certainly the father figure of the IT industry. Suresh Vasawani, Wipro's former CEO, went on to lead Dell and IBM before starting his own venture capital and private equity fund.
According to a Bloomberg analysis, many industry leaders see in him the leadership style and business ethics that they want to emulate. Among them are Mindtree founders Krishnakumar Natarajan, Rostow Ravanan and Subroto Bagchi. 
With his corporate mission achieved, Azim, as announced, can plan more philanthropy.
The writer can be reached at mahendraved07@gmail.com