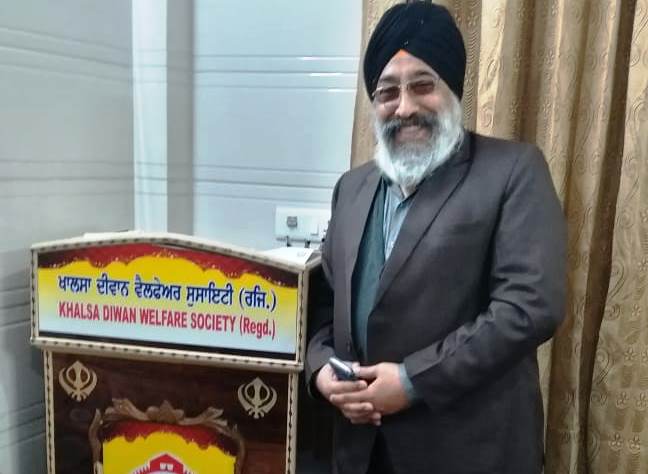 LOK ISSUES
LOK ISSUES
'In The 1990s' Afghanistan, They Called Us Hindustani Kafir'
Sardar Heera Singh, who fled Kabul in 1993, narrates the pain of a displaced person who has lived in Delhi for 26 years on stay visa. Singh hails the new Citizenship law by Modi government that will give him an identity
We call ourselves 'Hindu Sikhs'. I was 26 when we fled from Kabul in Afghanistan to save our lives in 1993. India gave us shelter but not citizenship – not till date. It has been almost 26 years that we have been living in India on stay visa which is extended every few years. We are people without a country of our own.
Therefore, we are happy that the Modi government has thought about people like us whose condition till now was like the proverbial 'dhobi ka kutta', who belonged neither here nor there. In Afghanistan, we were called Hindu, Kafir, Hindustani, and in India we are called Afghanis, refugees. Finally, with the new citizenship law coming into force, we will have an identity.
I understand that many people are against the implementation of CAA and protesting. But they have not gone through what we have gone through. We were openly disrespected and threatened to change our religion in Afghanistan. Nobody likes to leave their home and hearth and move to an unknown place if they are safe and free where they belong. Those opposing the CAA know not the pain of the displaced. As they say Ja tan laagi, wa tan jane (Only wearer knows where the shoe pinches).
The whole world is going through a refugee crisis today. Muslims are mostly at the receiving end of it. But there are 52 countries that follow Islam and a displaced Muslim may find shelter there. But Hindus and Sikhs have no other place than India to turn to. In India, they can be sure that they won't be asked to give up their religion.
In our case, seven generations prior to my family had lived in Afghanistan. Yet, when infighting in Kabul began to raise an ugly head, we were identified by our religion. We had always considered Afghanistan our own country, but the circumstances in 1993 forced us to change that opinion.
Those were difficult times. We made perilous journeys on trucks, first from Kabul to Jalalabad, and then to Peshawar, Lahore and finally to Amritsar. I was a rich businessman in Kabul but when we came to India as refugees, I had to start from selling tomatoes to earn a living.
We were around 9,000 people who fled together somehow on a dreadful night. However, through all this we never lost faith in God and it is our faith. With time, the tide has turned and my family now has a shop in Ganesh Nagar in West Delhi. And soon citizenship will be granted to us in India. Now our children can finally have decent jobs and access to many more facilities that we had.
Even before CAA, the BJP government had made our lives easier. Where earlier we had to get our visas renewed every two years, the current government extended the duration to 4-5 years.
As the current general secretary of the Khalsa Diwan Welfare Society (a 100-year old organization that was started in Afghanistan), we make sure that we give back to India as gratitude. We have undertaken the responsibility of education of around 600-700 underprivileged kids.
Many Afghanistan Muslims also have come to India as refugees to save their lives. Lajpat Nagar in Delhi is home to many Afghanistan Muslims and whenever we meet, we talk fondly of the country we left behind. We hope and pray that everyone around the world is safe and there are no refugees anymore.