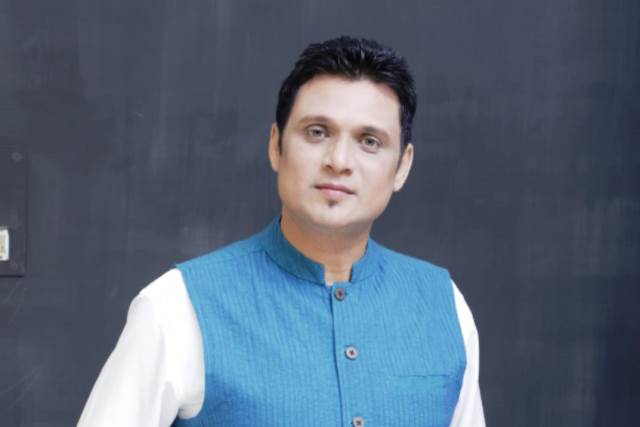 LOK ISSUES
LOK ISSUES
'Anti-Child Marriage Campaign A Ploy To Target Assam Muslims'
Dr Dibyajyoti Saikia a human rights and social activist in Guwahati, says Himanta Biswa Sarma is trying to please the RSS leadership by repeatedly launching anti-Muslim drives
On the directions of Chief Minister Himanta Biswa Sarma, the BJP-led Assam government has created a stir across the state and in India by arresting 2,000 men within the first 48 hours of the current anti-child marriage operation. About 3,000 people have been arrested so far. The district court has released 24 people on bail within 24 hours after their arrest in Majuli — the world's largest river island and a precious heritage site.
If you closely examine the current controversy, not only have individuals from one community been arrested, or, people who believe in a certain religion have been targeted, but people from other communities and religions have also been arrested in the name of preventing child marriage. One thing is true — among those arrested, the number of arrests of Muslim people is the highest.
From the day the campaign started, till date, two women have died of heart attack. There has been widespread fear, anxiety and suffering. But the government is oblivious of the misery and distress it has caused to the people it is meant to serve. Clearly, there is an agenda behind the whole campaign.
ALSO READ: 'NRC – Misinformation Is Rife, Muslims Are Scared'
Currently, it seems that the policy of the BJP is to garner the votes of Hindus by opposing ordinary Muslims, and not only by the use of speech. Interestingly, the BJP leaders have a good relationship with Muslim leaders of the state. It appears to me that both sides have been happily polarizing society and playing politics with the common man.
Chief Minister Himanta Biswa Sarma has been playing to the gallery to appease the hardliner in the saffron family. The RSS would love the chief minister if he continued taking anti-Muslim stances. Keeping the RSS pleased is a task now being undertaken by the current chief minister. However, this doesn't mean that the chief minister loves Hindus a lot. In the current circumstances, the BJP government in the state has no other programme than playing politics of vested interests.
The failure of the NRC (National Register of Citizens) and CAA (Citizenship Amendment Act) in Assam and India is a reality. But, though I can't say it straight away, the current move on Child Marriage Prevention campaign is an alternative plan. I think the present chief minister has a personal agenda to keep the communal pot boiling. He routinely makes provocative (read anti-Muslim) comments to corner publicity and staying in limelight at the national level.
One thing is certain: this anti-child marriage campaign has scared a large number of Muslims in Assam. They are being intimidated and harassed. It will require a social movement by civil society in the state and at national level to uncover the BJP campaign and force them to withdraw such blatantly communal campaigns.
As told to Amit Sengupta