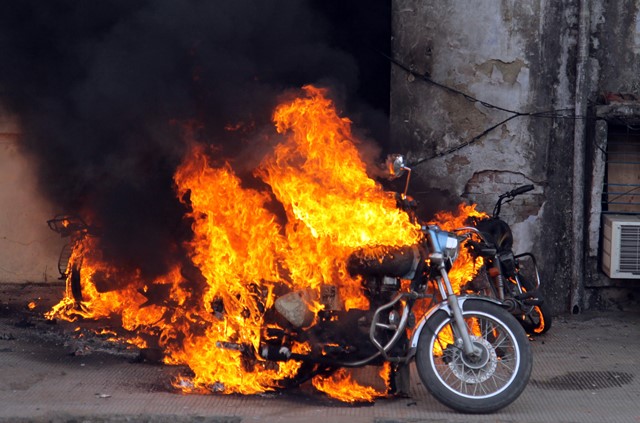 LM NEWS 24
LM NEWS 24
Anti-Citizenship Act Protests Erupt Across The Country
Largescale protests erupted across the country to oppose Citizenship Amendment Act and National Register of Citizens, with several incidents of violence reported from Uttar Padesh and Karnataka. In metropolitan cities, road uses struggled with massive traffic snarls and remained stranded for hours.
In Delhi, internet services were suspended in parts of the Capital city, several roads closed and borders barricaded to curtail the protesters to gather in large numbers. SMS and Internet services were affected for several hours in parts of Old Delhi, Mandi House, Seelampur, Jafrabad, Mustafabad, Jamia Nagar, Shaheen Bagh and Bawana, in view of prevailing law and order situation.
Demonstrations turned violent in Lucknow, Uttar Pradesh where vehicles were set ablaze and a police post was vandalised in the Khadra area by protesters. Scores of protestors which gathered in the area to protest against the Citizenship (Amendment) Act, 2019 indulged into violent clashes with police. Several vehicles were set ablaze and public properties damaged in the area during the protest.
Karnataka police issued Section 144 in the Dakshina Kannada district on Thursday. Sindu B Roopesh, Deputy Commissioner of Police, Dakshina Kannada, issued the order to impose Section 144 in the district. Following the imposition, a 'bandh' has been called by a consortium of Left-wing and Muslim organisations in Karnataka. In state capital of Bengaluru, noted historian Ramchandra Guha was detained during anti-CAA protests.
Hyderabad Police on Thursday detained around 50 people protesting outside the Charminar over the NRC and CAA. "In the entire south zone, rallies and procession in favour of or in opposition won't be allowed. No organization has been given any permission to organize a protest," said Avinash Mohanty, DCP South.
Muslim organisations in Chandigarh took to the streets to protest against the newly amended citizenship law. Holding placards stating "We oppose Citizenship Amendment Act" and "Boycott CAA and NRC", the people sat on the road and staged a peaceful protest.
Gujarat Police on Thursday resorted to lathi-charge during a protest called by various left parties over the newly amended citizenship law. The protesters were allegedly blocking the police vehicles when the police resorted to lathi-charge to disperse them. (ANI)