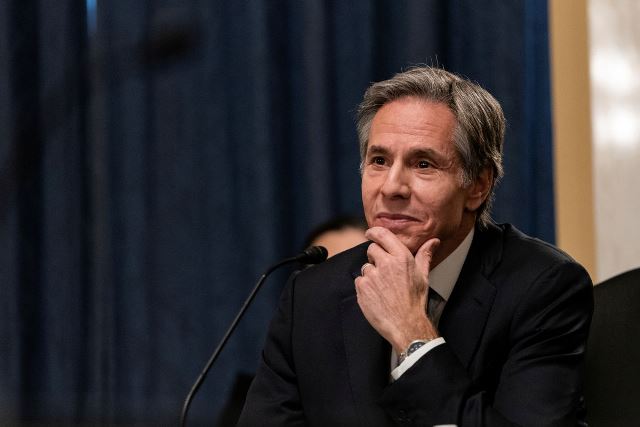 LM NEWS 24
LM NEWS 24
Antony Blinken Arrives In India For G20 Meeting
United States Secretary of State Antony Blinken arrived here on Wednesday to take part in the G20 Foreign Ministers' Meeting.
G20 Foreign Ministers' Meeting under India's G20 presidency will be held on March 2.
During his visit, Blinken will have bilateral meeting with External Affairs Minister S Jaishankar. He will also participated in the Raisina Dialogue.
"Welcome to India, FM Sameh Shoukry of Egypt @MfaEgypt, FM @ABZayed of UAE @MoFAICUAE and @SecBlinken of USA @StateDept. Looking forward to deliberations at the #G20FMM. @SecBlinken & FM Shoukry will also participate in #Raisina2023," the Ministry of External Affairs said in a tweet.
The G20 Foreign Ministers' Meeting will be held at Rashtrapati Bhavan Cultural Centre and nearly 40 delegations are expected to participate.
This will be second ministerial meeting being held under India's presidency so far. The first ministerial meeting – Finance Ministers and Central Bank Governors – was held in Bengaluru.
A US State Department official had said last week that Blinken will attend a bilateral meeting with Jaishankar on the sidelines of the G20 meeting.
"They will talk about our strategic partner partnership but really focus on how we're working together in the Asian Quad, in the G20, what we're doing on defence cooperation and the Initiative for Critical and Emerging Technologies that is being run out of the White House and the prime minister's office," Donald Lu, Assistant Secretary Bureau of South and Central Asian Affairs, had said.
Blinken and Jaishankar will also meet with ministers from Australia and Japan. The four countries are part of Quad. (ANI)
Read More:http://13.232.95.176/