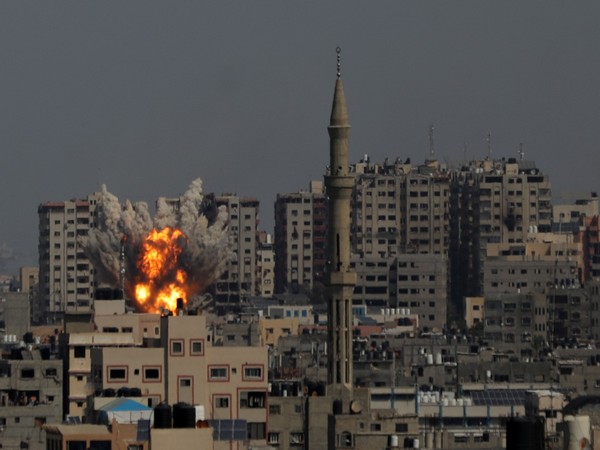 LM NEWS 24
LM NEWS 24
Arab Revulsion Puts Hamas On The Defensive
Stung by a stream of gory videos from southern Israel and revulsion in the Arab world, the Hamas terror organization is trying burnish its image with a new public relations campaign. But recent comments made by a Hamas figure suggest the damage is irreparable.
"We respect the international laws of war and protect the lives of the captives," said Izzat al-Rashak, a senior Hamas official and former member of its politburo told the Al Jazeera network on Thursday.
"The publications are Israeli propaganda and an effort to introduce the Zionist narrative," he added, while calling for an international investigation.
Hamas is on the defensive in the face of Arab criticism.
Amjad Taha, a prominent Emirati publicist and researcher, took to X, formerly known as Twitter, where he has more than 480,000 followers.
"So, Gaza Palestinian terrorists behead children, rape women, kidnap the elderly, and then request utilities (electricity & water) from Israel? What's their next request — a monthly bill and a fast-food meal?"
The tweet added, "Israel must halt any aid to these terrorists and, in defense of humanity, destroy their infrastructure and their supporters." It even ended with the hashtag, #IStandWithIsrael.
Abdel Aziz Al Khamis, a well-known Saudi researcher and journalist, echoed the call for action, saying that "running over Hamas" is a necessary step towards finding a solution to the Palestinian issue.
Denunciations included videos posted by Palestinians. "Let the Koran and the religion of Islam speak for themselves… these are people whose hearts are black and dark, people who disbelieve in Islam and whose place is in hell," as one Palestinian said.
Meanwhile, European Union Commissioner Thierry Breton sent a letter to X and Meta, the parent company of both Facebook and Instagram, giving the social media giants 24 hours to take action against Hamas-linked accounts or face steep fines. X CEO Linda Yaccarino said the social media giant shut down hundreds of accounts.
Breton's letter was in response to a surge of what he called "fake and manipulated images and facts."
The EU proscribes Hamas as a terror organization. (ANI/TPS)
Read More: https://lokmarg.com/