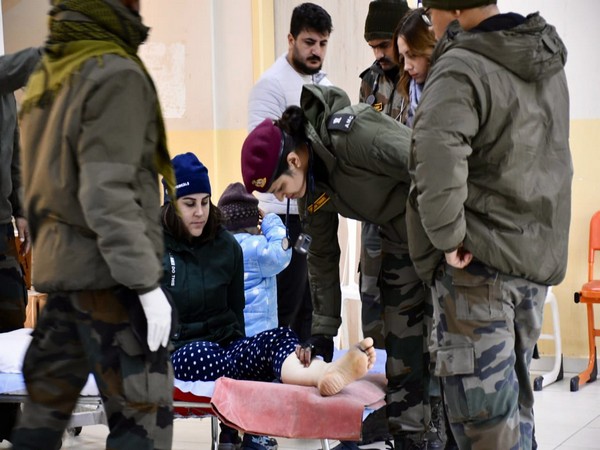 LM NEWS 24
LM NEWS 24
Army's Hospital In Turkey Starts Functioning
The Indian army's field hospital set-up in Turkey's Hatay to provide assistance to the earthquake-affected people, has started functioning with running medical, surgical, and emergency wards; X-ray lab and medical store.
"The army field hospital in Iskenderun, Hatay, Turkiye has started functioning with running Medical, Surgical & Emergency Wards; X-Ray Lab & Medical Store," External Affairs Minister S Jaishankar tweeted on Thursday.
An Additional Directorate General of Public Information team will work 24 x 7 to provide relief to the affected people, according to Jaishankar.
The army field hospital has been set up under India's 'Operation Dost' to provide assistance to Turkey's earthquake-hit people.
Jaishankar, sharing photos of the facility on Twitter on Wednesday, posted: "This field hospital in Hatay, Turkiye will treat those affected by the earthquake. Our team of medical & critical care specialists and equipment are preparing to treat emergencies."
Jaishankar on Thursday said the sixth plane from India carrying rescue personnel, essentials, and medical equipment for earthquake relief efforts has reached Turkey.
The sixth flight carries more rescue teams, dog squads, and essential medicines for the quake-hit country.
Taking to Twitter, Jaishankar wrote, "The sixth #OperationDost flight reaches Turkiye. More search and rescue teams, dog squads, essential search & access equipment, medicines, and medical equipment ready for deployment in the relief efforts."
Turkey's Ambassador to India Firat Sunel described India's 'Operation Dost' as a "very important operation" that demonstrates the friendship between the two nations.
Firat Sunel made the remarks at the Hindon Airbase in Ghaziabad from where Indian Air Force's C17 Globemaster aircraft with the NDRF team, medical equipment, and relief equipment, took off for Turkey, as part of the ongoing 'Operation Dost.'
He said, "'Operation Dost' is a symbolic operation. It already proves that we are friends. We have to deepen our relations."
Meanwhile, according to CNN, the death toll from the devastating earthquakes that hit Turkey and Syria earlier this week has risen to at least 16,035.
At least 12,873 people have died in Turkey, according to the Disaster and Emergency Management Agency (AFAD) on Thursday.
In Syria, the total number of fatalities has been pegged at 3,162, including 1,900 in rebel-held areas in the country's northwest, according to the 'White Helmets' civil defense group. (ANI)
Read More: http://13.232.95.176/