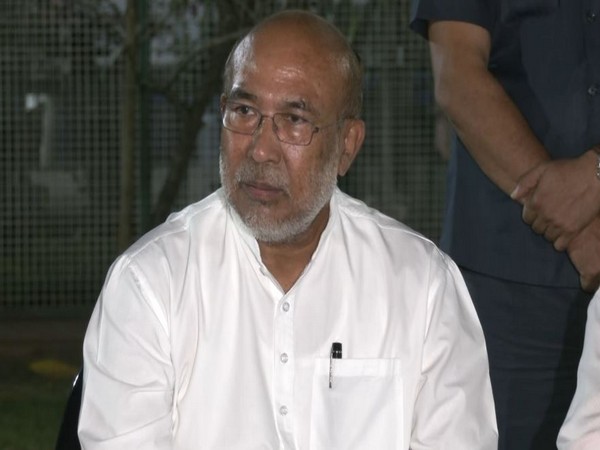 LM NEWS 24
LM NEWS 24
Around 30 Terrorists Killed By Security Forces: Biren
Manipur Chief Minister N Biren Singh on Sunday said that around 30 "terrorists" have been killed so far by security forces during their operations to check violent incidents and attacks on civilians and restoring 'peace' in the state.
Earlier in the day, Army Chief General Manoj Pande met Singh and discussed the current security situation in Manipur and the steps taken by the Army to restore peace.
"In retaliatory and defensive operations against these terrorist groups who are using sophisticated arms against the civilian population, around 30 of these terrorists have been killed in different areas. A few have also been arrested by the security forces," the CM said while addressing the media at the Darbar Hall of the Chief Minister's Secretariat.
He further said the spurt in violent attacks on civilian houses in the peripheral areas of the Valley in the past one or two days which seemed "well-planned and simultaneous" to show their capacity, is strongly condemnable, especially when Minister of State Nityanand Rai is in the State and group peace missions are being formed as part of efforts to bring back peace in the state.
"According to our information, firing has been reported from Sugnu in Kakching, Kangvi in Churachandpur, Kangchup in Imphal West, Sagolmang in Imphal East, Nungoipokpi in Bishenpur, Khurkhul in Imphal West and YKPI in Kangpokpi," said an official earlier in the day.
The house of BJP MLA Khwairakpam Raghumani Singh at Uripok in Imphal West was allegedly vandalised and his two vehicles were set on fire.
Asserting that those trying to break the State and disrupt peaceful coexistence in the state are enemies of all the 34 communities residing together, Singh said that the government will continue to face every such challenge.
"The gunfight is between the armed terrorists and the security forces and not between the communities. So I urge common people to maintain peace and stay united," CM said.
He also said the government will not allow the disintegration of Manipur, protect the state's integrity and uproot these armed terrorists from the state.
Further, he also reassured that the government will face every challenge against the territorial integrity of the state and attacks on the life and property of the people.
Appealing to the people to support and pray for the commandos, and security forces and to encourage them, the Chief Minister also said, "The State force is directly under the State Home department and there is no restriction on them from anyone."
Ethnic clashes which have claimed around 75 lives first broke out in Manipur after a 'Tribal Solidarity March' was organised in the hill districts on May 3 to protest against the Meitei community's demand for Scheduled Tribe (ST) status.
The violence was preceded by tension over the eviction of Kuki villagers from reserve forest land, which had led to a series of smaller agitations. (ANI)
Read More: lokmarg.com