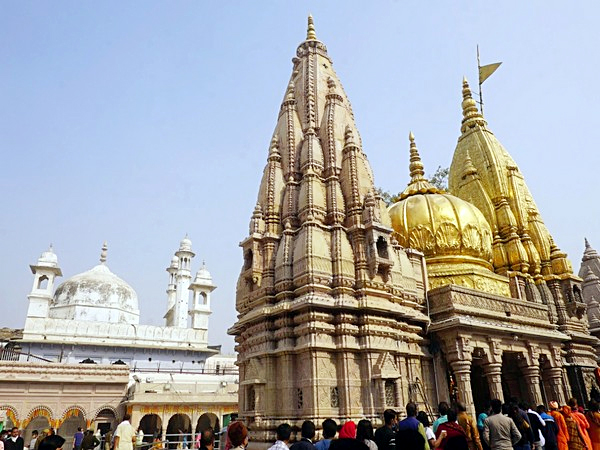 LM NEWS 24
LM NEWS 24
ASI May Seek More Time From Court On Gynavapi Survey Report
With the timeline of four weeks granted to the Archaeological Survey of India by a Varanasi court to complete its survey in the Gyanvapi complex ending on Saturday, lawyers representing Hindu litigants said that ASI may seek more time from the court and may submit a preliminary report.
Sudhir Tripathi, an advocate representing the Hindu side, said they think "the survey is not completed yet".
"ASI may give a primary report but they should not submit the final report yet as the survey is incomplete. After lunch, the court will hear the matter. There is a possibility that ASI may ask for more time from the court," Tripathi told ANI.
Shubhash Nandan Chaturvedi, also a lawyer representing Hindu litigants, said the four weeks given by the Varanasi district court to ASI to complete its survey end on Saturday.
"We think that the survey is not completed yet and ASI may make a request to extend the date," he said.
The scientific survey of the complex, adjacent to Kashi Vishwanath Temple, excluding 'wuzukhana', began on August 4, following the Allahabad High Court's order, which allowed the ASI to conduct the survey to determine if the 17th-century mosque was constructed over a pre-existing structure of a Hindu temple
Earlier, Advocate Vishnu Shankar Jain, also a lawyer for the Hindu side, said an out-of-court settlement in the Gyanvapi Mosque issue "is not legally possible".
His remarks came after Jitendra Singh Bisen, the international president of the Vishwa Vedic Sanatan Sangh, wrote a letter to Anjuman Intejamia proposing an out-of-court settlement in the Gyanvapi case.
"…in matters related to the country and society, where a representative suit is filed involving the entire society, even if one person or party wants to settle alone, they cannot. So this initiative for an out-of-court settlement is not possible…as it is not legally possible," Jain said.
The Allahabad High Court on August 3 had dismissed the plea filed by the Muslim side, the Anjuman Intezamia Masjid Committee, challenging the Varanasi court order allowing the ASI to conduct a scientific survey of the Gyanvapi mosque premises.
The Supreme Court had last month refused to stop the Archaeological Survey of India (ASI) from conducting its "scientific investigation" of the Gyanvapi premises in Varanasi. (ANI)
Read More: http://13.232.95.176/