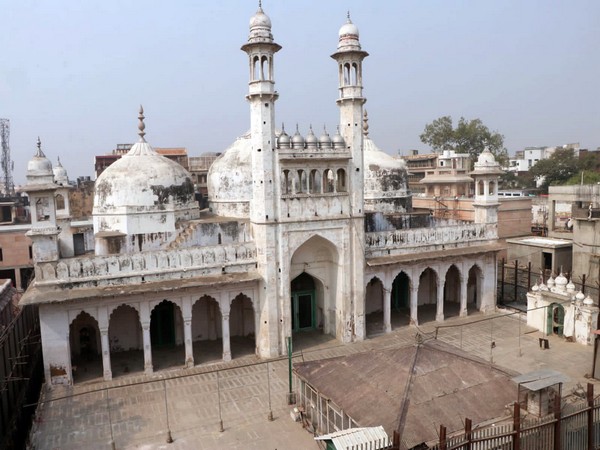 LM NEWS 24
LM NEWS 24
ASI Survey To Resume After Friday Prayers At Gyanvapi
Amid the ongoing Archaeological Survey of India (ASI) survey at the Gyanvapai mosque complex, the Varanasi district administration has made elaborate arrangements at the complex for the Friday prayers anticipating an increased footfall.
According to officials, the ASI survey that started at 7.00 am on Friday with a team of 40 experts, has been stopped for lunch and is scheduled to resume after 02.30 pm.
"The scientific survey of the Gyanvapi mosque complex started at 7 am today by a team of 40 experts. Photography and videography are being done," Sudhir Tripathi, lawyer of the Hindu side, who was present inside Varanasi's Gyanvapi mosque complex during the ASI survey.
"The survey will resume post-lunch. This survey will continue for a long time," he said.
Earlier in the day, a team of the ASI arrived at the Gyanvapi mosque premises adjacent to Kashi Vishwanath Temple in Uttar Pradesh's Varanasi and started a scientific survey of the complex amid tight security.
Allahabad High Court on Thursday allowed the Archaeological Survey of India to conduct a survey at the Gyanvapi mosque as it dismissed Anjuman Intezamia Masjid Committee's plea, challenging the survey of the complex, adjacent to Kashi Vishwanath temple in Varanasi.
The Anjuman Intezamia Masjid Committee had challenged the Varanasi District Judge's July 21 order.
On July 21, Varanasi district judge AK Vishvesha ordered the ASI survey of the Gyanvapi complex on an application moved by four Hindu women on May 16, 2023.
Earlier, the Allahabad High Court asked the ASI to not start the survey of Gyanvapi mosque in Varanasi as the hearing on the matter was underway after Supreme Court put on hold till 5 pm July 26 a detailed scientific survey by the ASI to determine if the mosque located next to the Kashi Vishwanath temple in Varanasi was built upon a temple. (ANI)
Read More: http://13.232.95.176/