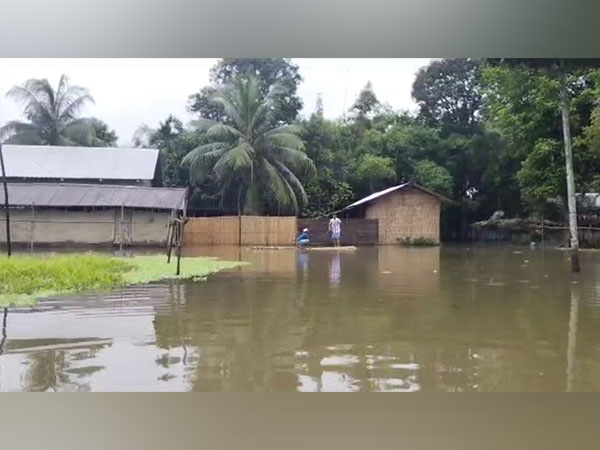 LM NEWS 24
LM NEWS 24
Assam: 67 Villages Submerged, 545.50 Hectares Of Crop Damaged
The flood situation in Lakhimpur district of Assam has deteriorated after several new areas were inundated by flood waters, affecting nearly 60,300 people.
The flood waters have submerged 67 villages under 4 revenue circles of the district.
Around 545.50 hectares of crop area are still under water.
According to the Assam State Disaster Management Authority (ASDMA), nearly 37,700 people were affected in Nowboicha revenue circle area of the district and 22,510 people in Bihpuria revenue circle.
The district administration has set up seven relief distribution centres in the flood hit areas.
More than 10,000 domestic animals, poultry have also been affected in the deluge.
On the other hand, the water level of the Brahmaputra river is rising up following incessant rainfall and flowing above danger level mark at Tezpur in Sonitpur district and Neamatihat in Jorhat district.
The water level of Disang river is still flowing above danger level mark at Nanglamuraghat in Sivasagar district.
The ASDMA flood report stated that, 2696 people were affected in Dhemaji district and 2866 people affected in Biswanath Sub-Division in Sonitpur district.
In last 24 hours, flood waters breached one embankment, damaged 4 embankments, 4 roads, one bridge and a protection bundh etc.
On the other hand, river erosion continues in several areas in Lakhimpur, Goalpara, Charaideo, Sivasagar, South Salmara districts and Biswanath Sub-Division. (ANI)
Read More: http://13.232.95.176/