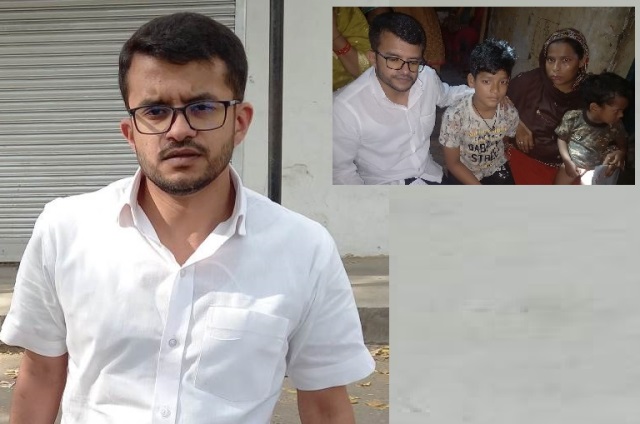 LOK ISSUES
LOK ISSUES
'Atmosphere Is Poisoned But Kindness Is Not Dead'
Shariq Husain, a Delhi-based garment trader and activist, could not sit at home after seeing children wailing at the destruction of their houses in Jahangirpuri. Husain narrates the story
When municipality bulldozers wreaked havoc on select households in Jahangirpuri after a communal polarization on April 20, a small news clip shook me to the core of my heart. It was about a little boy called Asif. He was crying and collecting whatever little was left from the ruins of his family's modest cold drink stall, including the coins scattered on the street. It was disturbing that a child had to go through such tragedy. I found it difficult to sit at home with hollow sympathy.
I noted down the information from the news clip and immediately went to the affected locality. After some enquiring, I found Asif. I also met his mother, Rahima, who too also in tears. I documented the family's condition and posted it on social media, with an appeal for help. Compassion is not dead; help poured in.
The family had lost around ₹1 lakh of their savings which they had invested on the little shop. We were able to raise ₹6 lakh. I made another video wherein Asif thanked everyone for the help, and said that now they had enough and hence, "Please don't give us anymore". It was heartening to hear: "Now my mother is happy, and she is not crying."
There were others who also needed help. Rihana had a vegetable shop on the pavement. It was destroyed by the MCD. Guptaji had a neighbourhood grocery store which was damaged beyond repair in the mayhem.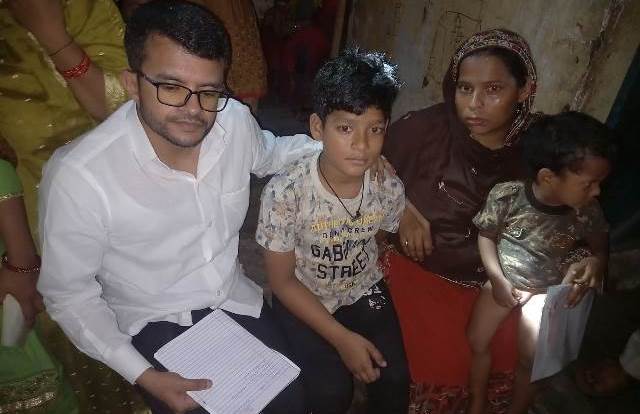 We helped Rihana and Guptaji pick up the scattered straws again. Their losses too were recovered via social media resources. I am happy that in spite of some vested interests vitiating the atmosphere, people haven't mislaid their moral compass.
I saw similar camaraderie during Covid waves. I would go out with food packets every day for the migrant workers because I thought they have worked on our fields, homes and factories, and thus they cannot be left alone in the scorching summer highways, walking miles on foot! I asked my friends to help, and they happily joined the efforts. We organized vehicles to carry food to the highways and provided whatever little relief we could, from morning till late.
Similarly, during the second killer wave, I wasn't alone when I stepped out to organize oxygen cylinders for the needy. Hundreds of people felt it was their duty to make available the most crucial medical necessity for those running from pillar to post with no help from the government. It was not a favour or a sacrifice; we felt it was our duty to help our fellow citizens in crisis. That is why I did my bit, and, will continue to do so, whenever the call comes.
The poor and the marginalized citizens too have a right to live with dignity in this country. They too have dreams and aspirations, and they have a right to rise high in society. All they need is a chance, a foothold. It is a pity, instead of being provided opportunities, they are being ravaged and brutalized every day, especially in contemporary India when things have gone from the bad to worse.
As told to Amit Sengupta