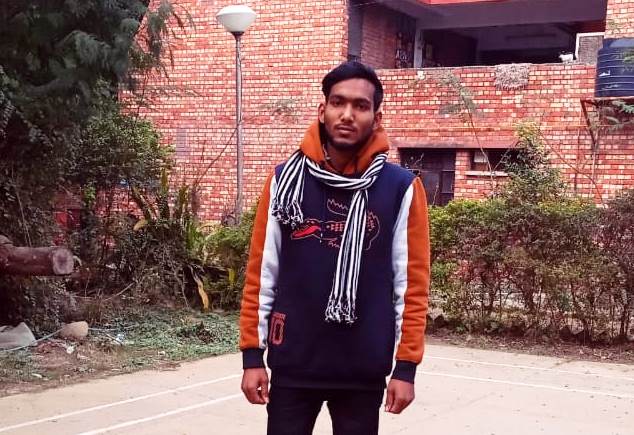 LOK ISSUES
LOK ISSUES
'Attackers Were Brutal, Didn't Spare Teachers, Girls'
Usman Ahmad, 20, a Third Year student at the School of Language (Pashto) in Jawaharlal Nehru University, suffered severe knee injury when masked men attacked a peaceful march by teachers' body on January 5. Ahmad recalls the chain of events that led to the unprecedented violence on the campus
On Sunday evening (January 5, 2020) around 4 pm, many of us students gathered to attend a peace march called in by JNUTA (Jawaharlal Nehru University Teachers' Association) from Sabarmati T-point.
Then suddenly we heard some commotion we suddenly found ourselves surrounded by a group of abusive men, their faces covered with mask, who started throwing stones at us. This caused panic among us and we began to run for cover and shelter towards the hostel area. The mob chased us and started beating students or teachers, whoever they could lay their hands on.
The attackers were beating up people indiscriminately – boys or girls, old or young, they hit them all brutally with sticks and iron rods. Even the elderly professors were not spared. Just as I was attacked by a stranger, I was saved by another stranger.
There were frantic calls for police and medical help as students were worried about the injured. But the attackers had clearly come with a strategy to inflict maximum violence. Not only was the mob beating us up, a group of them were on guard to not let any help or ambulance enter the campus. The police, which needed no permission to chase students in Jamia, did nothing to save the students from the mob this time.
The street lights outside the main gate had been damaged or switched off. It all seems well-planned to me. I have never seen this scale of mob violence in my life and I hope I never see it again. A lot of my friends were injured on Sunday and I am saddened about what is going on in my university.
I belong to Bahraich in Uttar Pradesh and I am the first person from my family to take up higher studies. I lost my father early in life and my elder brother, a mechanic, is the sole breadwinner for the family. Sunday's incident has shaken my family too. They insisted on video calls to see if I were safe.
Why is it so difficult for people to understand that the increased fees will be a huge burden on many families who can't afford to send their children to private universities? The JNU fees structure was such that people from any section of society could avail the benefits of higher education here.
We have been protesting against the fee hike for long. JNU authorities had asked us to register ourselves for the next semester. I want to ask if the exams have not been held how we can enrol ourselves for the next semester! Plus, enrolling ourselves would mean we agree to the new fee structure when we clearly don't. So much has happened and yet our Vice Chancellor is nowhere to be seen. I feel sad and still wonder what is going on in a university we felt so proud to be a part of.