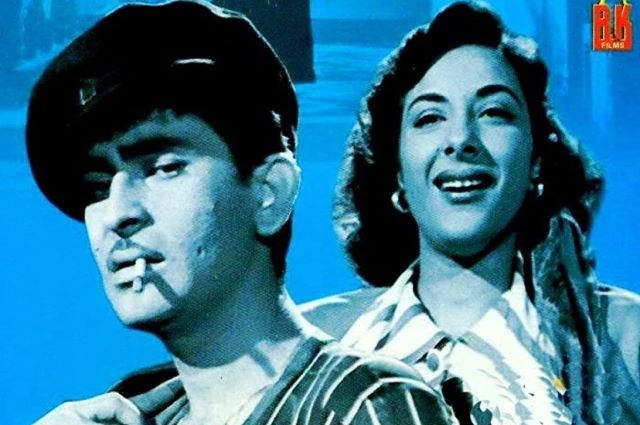 THEBUZZ
THEBUZZ
Awaara – Of Tramp And His Times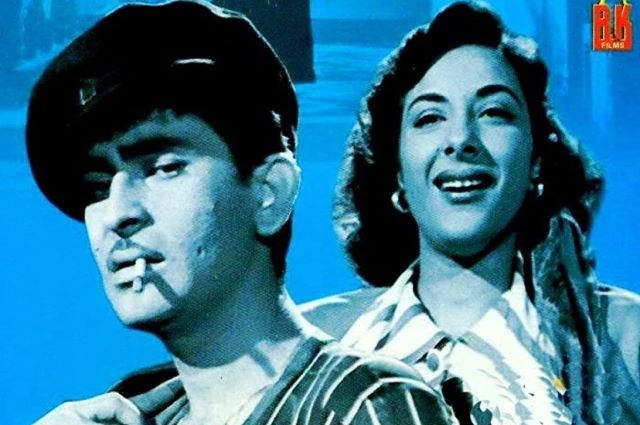 Exploring Awaara, found a clip of a Turkish film made in 1946. It has a song identical to 'Awaara hoon…' with the capped hero walking the street, happily singing to strangers, including pretty women. Words sound similar, the musical score is identical. Only, it could be Ankara or Istanbul, not Bombay. When a song you grew up humming turns out to be a 'copy', it hurts a bit, even if momentarily.
Film analyst Gautam Kaul says this was probably the first case of plagiarism by Shankar Jaikishan, the composer duo. Like Raj Kapoor, the film's producer-director-actor, they badly needed to establish themselves. The film itself was a gamble after two Kapoor flops. To get a 'star' like Nargis, Kapoor had to stage a hunger strike outside her home and melt her mother Jaddan Bai's heart.
The rest is history: the film was a universal hit. The title song has had presidents and prime ministers foot-tapping, if not singing it.
The world has changed a lot since Awaara was released 70 years ago. Whether it is for better or for worse depends upon one's values, circumstances and the nostalgia quotient. To compare the world with a film may look simplistic, but Awaara is a good landmark and a benchmark.
Although billed as a crime-and-romance film, it was the story of a newly independent, aspiring India with Jawaharlal Nehru guiding the nation's destiny. Whether he left the glass half-full or half-empty is currently being vehemently debated. Constantly demonized, he is being struck off history books on modern India.
The most striking change is about the message of socialism that the film carries. Khwaja Ahmed Abbas, the left-leaning journalist and filmmaker who co-wrote the sorry with V P Sathe, also wrote the dialogues. He sharpened his message in Shree 420 (1955), in a similar tale with a wider span.
Few Indians talk of socialism, declared as a failed ideology. Much of the world is currently dominated by right-wing demagogues, all 'nationalists' (or ultra-nationalists) with narrow vision. Judge Raghunath, played by Prithviraj Kapoor who nursed a wrong 'usool' about a criminal begetting only a criminal, would be uncomfortable today. He shows the humility of accepting his ready-to-reform son. Not so today's little men wielding big power, backed by money, muscle, media and blind supporters.
Raghunath may be forgiven for his single prejudiced judgment that altered his life, when one sees some present-day judges – taking some recent instances – justify marital rape, acquit molesters of minors, condone state-sponsored violence, help the executive suppress public dissent and much else.
Judges no longer live in palatial mansions like Raghunath. Not, at least, in Mumbai. Abbas sharpened his pen and vision of the city in Shree 420 and his own Shehar Aur Sapna, to make this Urb Prima in Indis, independent India's first global city. It never sleeps. People flock there to fulfil their dreams, also to the dream factory called Bollywood.
Awaara's romance blended the western with traditional India. Not much change here. By and large, men are weak and confused (when not stalking their hapless 'prey'), but women are bold and caring. Patriachy persists, but from president to peon, women, given half-a-chance, have been pushing their way.
The gender-bender in this film is Rita, played by Nargis. In a well-etched role, reflecting a strong character, she carries the film on her shoulders. She dares to love her childhood friend despite the huge gulf in education and lifestyle. She weans bim away from the world of crime. But when told that law doesn't listen to matters of heart, she says with quiet defiance: my heart, too, doesn't listen to law.
In an evocative sequence at the beach, Raj goes close to where Rita is changing. A gentleman would never do this, she chides him. He admits he is not one. She calls him junglee (savage) thrice. He chases and slaps her thrice and twists her arm, even tries to strangulate her. But she surrenders, falls at his feet, willing to be slapped more. He caresses her and the two embrace passionately. 'Libbers' today would revolt against her 'surrender' to a 'junglee'. Yet she would be a torch-bearer in any campaign to support inter-caste and inter-faith marriages, being opposed by 'khaps' or in the name of "love jihad", by bigots.
Awaara's theme appealed to the universal sentiment of social upliftment and justice. Its advocacy of the reformative theory of punishment puts some of the onus on the society for creating a criminal. This makes it a landmark film.
It's a film about relationship. Raj fights to win legitimacy. He explodes when the society ill-treats him. He takes his insecurities out on Rita, and that makes their romance uncomfortably bruised and traumatic. Beautifully portrayed, it shows that real human relationships are messy, unpleasant – even painful. The message is: everyone, from a wealthy judge in his mansion or a tramp on the street, needs a bit of love.
Raj Kapoor emulated Charles Chaplin as he introduced him to Hindi cinema, perfected it in Shree 420 and continued till Mera Naam Joker (1970). Chaplin must have had more avatars in India than anywhere else because Indians have, long before Chaplin, digested Hollywood. That enterprise continues well into this century, even as Indians offer Hollywood some run for the money around half he world.
Certainly not the first since Indian cinema had caught attention outside even before independence, Awaara was a rage in many countries across the world. It was called The Vagavond, The Tramp, Tavarish Brodigya in Russia, and many other names. It crashed the Iron Curtain, gently pushing the de-Salinisation process in the erstwhile Soviet Union. Those were early days of Hindi-Rusi Bhai Bhai. It shaped India's cultural outreach under Nehru, making cinema integral to India's 'soft' diplomacy today, something few countries possess.
The egalitarian ideals Awaara championed resonated in the newly-independent nations and those emerging from miseries of the World War II. Unsurprisingly, it was wildly popular in Russia, China and across the Eastern Europe, but also in Turkey and the Arab world, more familiar than the West with India's song-and-dance.
It became a family movie in many countries. Dr Amar Kumar Sinha hosted me to the Hungarian version, Csavargo, way back in 1973. At the interval, we Indians were surrounded and asked about the film and those behind it. Sinha says the movie doesn't run in European theatres any more. But "Awaara Hoon" can be heard on YouTube in multiple versions in Russian, in Uzbekistan, China, Japan – you name it. That takes away some of the plagiarism sting.
Well-written and well-composed songs quicken the momentum in this slow-paced movie. Ten songs were the standard input those days. Some are forgettable, but others, mainly those penned by Shailendra, make for rich experience.
Awaara gave Indian cinema its first dream sequence, uniquely, with three songs, performed amidst a sea of twirling clouds or mist. Choreographed by Zohra Segal, the songs depicted heaven-to-hell-and back episodes. It ends on an optimistic note, a metaphor of life.
Awaara, his third film as a director, established Kapoor. He was only 27 then, but at 22, Nargis was his 'senior'. Rita's character went well with her modern-girl image. She dons a one-piece swim suit, considered daring seven decades ago. It also underscored the success of a fine team job by some of the brilliant minds and hands, including cameraman Radhu Karmakar and art director M R Achrekar.
Dina Iordanova, professor at the University of St Andrews, and other experts cite several texts and anecdotal evidence to state in a special issue of the journal 'South Asian Popular Cinema' that Awaara may be a candidate for the title of the "most popular film of all times".
The writer can be reached at mahendraved07@gmail.com