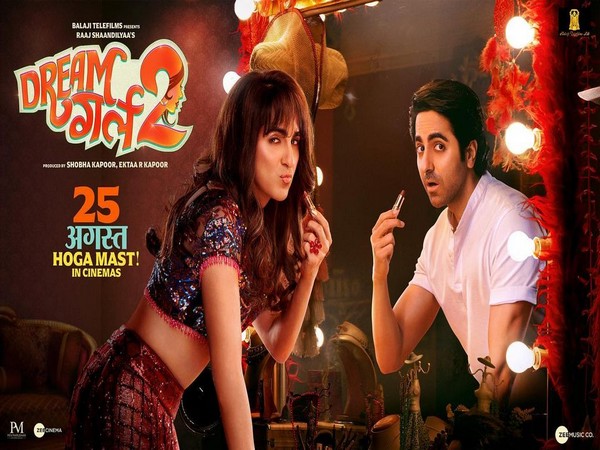 LM NEWS 24
LM NEWS 24
Ayushmann Shares Glimpses Of 'Pooja' From 'Dream Girl 2'
Ayushmann Khurrana is all set to come up with the sequel to his hit film 'Dream Girl 2'.
He captioned the post, "Yeh toh sirf pehli jhalak hai. Objects in the mirror are more khoobsurat than they appear!"
https://www.instagram.com/p/CvG9FXBInPs/
The poster depicts Ayushmann in a peculiar persona. Only his face is visible to the audience as he emerges from behind a bright curtain. What actually captivates everyone's attention is Ayushmann's character Pooja's extraordinary makeover, who looks to have adopted a lovely and feminine style.
The change of Ayushmann into Pooja is nothing short of magical. Fans have been left in amazement and surprise by his smooth shift between these different identities. It's a joy to watch the wonderful Ayushmann play Pooja with such aplomb.
The film will be out on August 25. Earlier it was supposed to be released in July. The delay is due to the extensive VFX work required for the film.
Speaking about the decision, producer Ektaa R Kapoor said, "We want Ayushmann Khurrana's character to look perfect as Pooja in Dream Girl 2, and that's why we are taking extra time to perfect the VFX work for the face. We want to ensure that our viewers get the best possible experience when they watch the movie. The VFX work for 'Dream Girl 2' is an integral part of the movie, and we want to ensure that we deliver a high-quality product to our audiences."
In the film, Ayushmann will be seen sharing screen space with Ananya Panday. (ANI)
Read More: http://13.232.95.176/