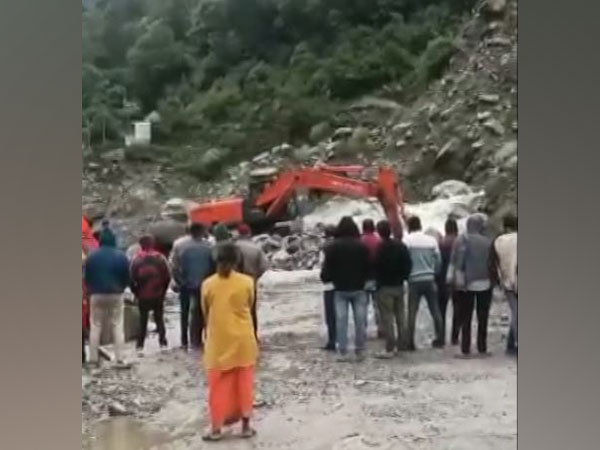 LM NEWS 24
LM NEWS 24
Badrinath Highway Remains Blocked Due To Heavy Rainfall
Following incessant rainfall in Uttarakhand's Chamoli district, the Badrinath National Highway (NH-7) has been shut for the last 13 hours at Lambagad and Khachada drains, officials said on Sunday.
Amid the closure of the national highway, commuters are stuck.
According to the officials, the National Highway Authority of India (NHAI) is working to open the highway. They said that due to the blockage of the highway, many passengers are stranded.
The work of opening the highway is going on continuously by the NHAI.
Earlier on Friday morning, Badrinath national highway was shut due to a landslide after it reopened for traffic.
Later on Saturday, vehicle movement on the highway had to be restricted again due to a rise in the water level in the Khachdu drain near Uttarakhand's Lambagad.
Authorities closed the Badrinath National Highway 7 (NH 7) at Chhinka in the State's Chamoli district leaving many commuters, including pilgrims and tourists travelling to and returning from the famed Badrinath shrine.
Earlier on Thursday, heavy rains triggered landslides and flash floods in Uttarakhand causing a landslide in the same place and blocking of Badrinath National Highway. A stretch of 100 meters of the highway was blocked due to a heavy landslide from a hill near Chhinka on Thursday morning due to rain. (ANI)
Read more: http://13.232.95.176/