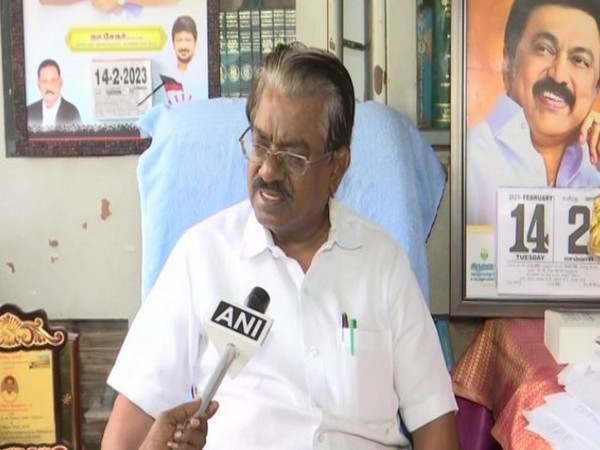 LM NEWS 24
LM NEWS 24
Ban RSS Also So That No One Promotes Religious Superiority: DMK's Elangovan
DMK spokesperson TKS Elangovan on Tuesday said that similar to a ban on the Popular Front of India, the Rashtriya Swayamsevak Sangh (RSS) should also be banned in India so that no one is able to spread "religious superiority" in the country.
"Ninety per cent of Muslims do not support PFI. They are doing what RSS is doing. RSS should also be banned. Then no one would try to promote religious superiority in the country," Elangovan said.
The DMK leader was responding to an interview of Amit Shah in which the Union Minister claimed that the Popular Front of India (PFI)was spreading radicalism in India and by banning the outfit, the central government has saved India.
"The PFI did not speak about religious superiority. Neither did they ask people to convert to Islam. They are Muslims. And this is their (BJP's) natural hatred towards Muslims. This was the reason behind banning the PFI. There may be some radicals in the PFI and it's okay to take action against them. It is quite funny on behalf of Amit Shah to say that by banning the PFI they have saved India," said the DMK leader.
Elangovan pointed out that India has regressed in comparison to where it was in the year 2014.
"I think Modi and Amit Shah's country is Gujarat. Whatever they see happening there, they think that it is happening elsewhere in the country. They should come out of Gujarat and talk to people," Elangovan added.
"The country is going back. The economy is in a poor state. The value of Indian currency has depreciated. There is no development. I don't know how Amit Shah has claimed that development happened in India under Prime Minister Narendra Modi's rule," said the DMK spokesperson.
Reacting to Amit Shah's statement about no political competition to BJP, the DMK leader said, "Except for Gujarat, they lost elsewhere. They lost the Delhi Municipal Corporation Election, lost in Himachal Pradesh and almost all the by-elections. How can they say that there is no competition?" he added.
In an exclusive interview with ANI earlier, Shah had said, "I feel that in 2024 there is no competition and everyone in the country is moving ahead with PM Modi."
In the same interview, Shah also said, "We have banned PFI successfully…PFI promoted radicalism and religious bigotry. They were in a way trying to prepare raw materials for terrorism. So many documents have been found which show that their activities were not good for the country's unity and integrity."
The government had in September last year banned PFI and its associates for five years under the Unlawful Activities (Prevention) Act for "terror links". (ANI)
Read More:http://13.232.95.176/