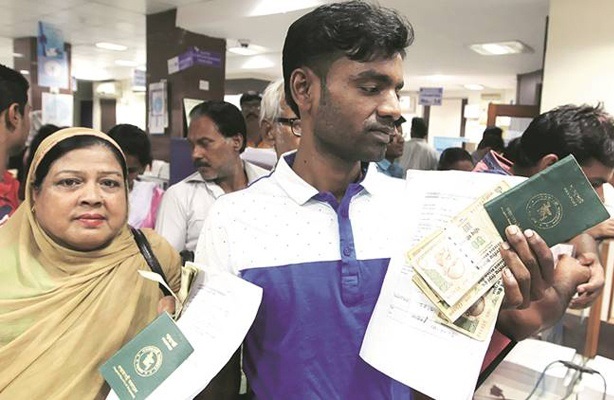 OPINION
OPINION
Bangladesh Needs To Tick The Healthcare Box Now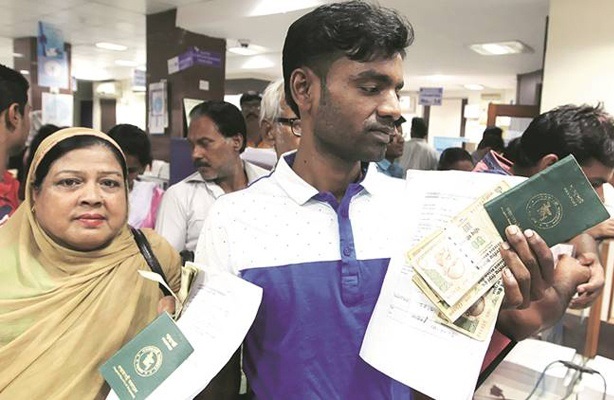 For Bangladeshis desperately in need of medical treatment in India for a variety of complex ailments and surgeries for which facilities are not as yet locally available , the outbreak of Covid-19 pandemic in March leading to suspension of air travel and train and bus journeys between Dhaka and Kolkata proved to be a harrowing experience. Fortunately for the rapidly growing numbers of such stranded patients, relief finally came last month-end with resumption of flights between Dhaka and Kolkata as part of an air bubble movement arrangement to remain in force till January or restart of regular international flights between the two south Asian countries. Expectedly, the first US-Bangla Airlines flight that landed at Kolkata airport from Dhaka on October 28 morning had a few passengers holding medical visas and Covid-19 negative test report.
The question is why should people in Bangladesh, which, according to International Monetary Fund, will be recording a GDP growth of almost 3.80 per cent in 2020 against the likely contraction of 10.29 per cent here and which is also to overtake its neighbour in terms of per capita income have to put up with a woefully inadequate health care system?
In a now somewhat dated report, though still largely relevant, the World Health Organisation says Bangladesh has "an overly-centralized health system with weak governance structure and regulatory framework and weak management and institutional capacity in the Ministry of Health and Family Welfare (MoHFW). It has a fragmented public service delivery, inefficient allocation of public resources, lack of regulation of the private sector – which employs 58 per cent of all physicians, shortage of human resources for health, high turnover and absenteeism of health workers, and poor maintenance of health facilities and medical equipment."
At the same time, the good thing is that there is recognition in Dhaka that it must allocate a bigger portion of national budget to the health sector. Credit is to be given to Dhaka that though Muslims constitute 90.39 per cent of the population (2011 census) of Bangladesh, making it the third largest Muslim majority country in the world, it could keep the overall population growth in the 15-year period since 2004 to just under 18 per cent against secular India's around 21 per cent.
The combination of success in curbing population growth and a good rate of GDP growth since 2004 – in fact, Bangladesh overtook India in clocking higher GDP growth rate since 2017 – will explain why we in India will have less per capita income than the citizens across the border.
The World Bank data point to the percentage of Bangladesh's healthcare expenditure to GDP is "consistently lower" than in other south Asian countries. This is also indicative that sectors such as public administration, transport and communication and education enjoy "greater strategic priority" than healthcare in that country with a population of around 165 million equivalent to 2.11 per cent of the world total. In the last Bangladesh budget, allocation for healthcare amounted to 1.3 per cent of GDP.
This being a year of unprecedented health crisis, Dhaka has made a special allocation of Taka 100 billion ( to1 BDT = 0.0118 $) to meet any emergency requirements arising out of Covid-19 pandemic. According to the global leader in market and consumer data Statista, nearly 64 per cent of that country's population lives in rural areas. That makes the task of providing universal healthcare so much more challenging for Dhaka.
The state of healthcare being far from ideal and whatever is available being centred in urban areas, it is only natural that Bangladeshis will compulsorily be making nearly 1 million foreign trips for medical reasons costing them over $2 billion. No wonder, Kolkata hosting a good number of large to medium private hospitals at a half an hour flight distance from Dhaka where from the language spoken and food eaten are identical, the city has expectedly become a natural "medical tourism destination" for Bangladeshis. The number of such visitors from Bangladesh growing year on year till the pandemic happened in the two countries earlier this year and continuing, private investment in expansion of operating private hospitals and also building of new ones has been on the rise in Kolkata and its surrounding areas.
A remarkable venture in healthcare in Kolkata's satellite township Rajarhat is the Tata Medical Center, the only super speciality hospital in eastern India offering affordable oncology treatment. After the completion of the phase two expansion in 2019, the TMC's capacity was expanded to 437 beds. TMC is a big draw for patients from across the border as from people in India's eastern and north-eastern states, for the world class cancer treatment and diagnostics available at "around 40 per cent lower than market costs."
TMC is an initiative of Tata Trusts with many Tata Group companies also chipping in with funding at regular intervals. Much to the relief of cancer patients and their families, TMC has been authorised by the Indian Council of Medical Research to conduct Covid-19 tests and also treat the virus infected cancer patients. For the lady cancer patient who came from Dhaka on October 28 flight, the logical treatment destination was TMC.
Like TMC, Kolkata private hospital groups such as Peerless, Dr Devi Shetty founded the 681-bed multi-super-speciality Rabindranath Tagore International Institute of Cardiac Sciences, Narayana Group establishments and Apollo Gleneagles had a flow of patients from Bangladesh in pre-Covid times that often would stretch their capacity to handle. For their convenience, all these establishments have exclusive reception windows and guides.
Not only the wide range of treatments for all kinds of ailments, elective procedures and complex specialised surgeries available at hospitals and nursing homes here, the presence of Bangladeshi patients and their accompanying family members in large numbers and growing all the time have spawned an impressive network of hospitality services from hotels to home stays and restaurants in Kolkata. When they come to Kolkata, the Bangladeshis also spend a lot of money on shopping and their favourite destination is the 145 year old New Market where all the alleys have stories to tell. All the shop owners there will say the Bangladeshis breathe life in their business.
A 2019 report by Federation of Indian Chambers of Commerce & Industry and Ernst & Young says more than half of medical related travellers coming to India are from Bangladesh. India's medical tourism about to yield annual revenues of $9 billion, according to the report, could be possible because of New Delhi being liberal in granting medical visas, including E-visas with multiple visit facility and stay of up to six months in one single journey.
While Bangladeshis could always avail of medical facilities in Kolkata and other Indian cities, Dhaka will do well to make adequate budgetary allocation for the health sector and creating a strong infrastructure for medical education. At the same time, Dhaka will have to go all out to lure foreign direct investment in the health sector. It should introspect why foreign pharmaceutical companies, including the ones in India are not setting up manufacturing facilities in Bangladesh. Going by the size of the population and rising per capita income, the country has a sizeable market for medicines. The demand is now largely met by imports.