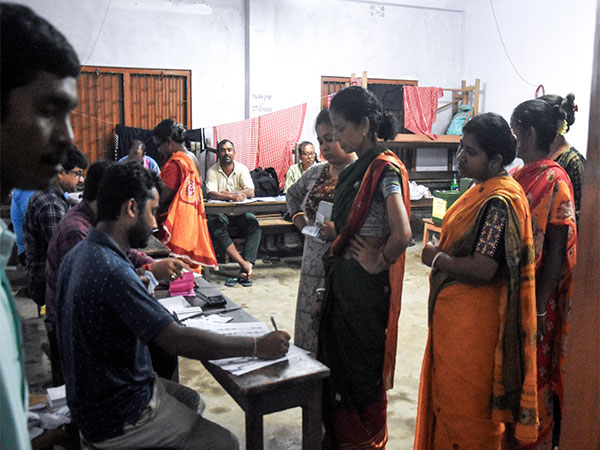 LM NEWS 24
LM NEWS 24
Bengal Panchayat Elections: Central, State Security Forces Deployed On All Polling booths
To conduct a fair, safe and impartial election for 3,317 Gram Panchayats, 341 Panchayat Samitis and 20 Zila Parishads in West Bengal on Saturday, security forces from Centre as well as the state are deployed on all 61,636 polling booths.
The state Election Commission has set up a total 61,636 polling booths across West Bengal to conduct the election.
A total of 59,000 personnel of the Central Armed Police Forces (CAPF) and other State Armed Police (SAP) forces have been deployed at sensitive polling booths and the rest of the troops of CAPF and SAP along with local State Police have been given the responsibility of security at the remaining polling booths.
After completion of the polling process in the evening, all the ballot boxes will be kept secured in the 339 strong rooms across the State and the responsibility to secure the strong rooms is given to Central Armed Police Forces (CAPF).
The polling is underway in the state and several incidents of violence were reported despite the security arrangements.
Workers of the state BJP on Saturday staged a protest outside the State Election Commission office in Kolkata. Meanwhile, voting was suspended at Indreshwar primary school in Dinhata of West Bengal's Cooch Behar after water was thrown into the ballot box here.
In another incident, a ballot box at a polling booth in Baranachina of Dinhata in Cooch Behar district was set on fire allegedly by voters who were angry with bogus voting that was reportedly going on there.
Another incident was reported from Balutola in Gopalpur Panchayat of Malda where a clash broke out between Congress and TMC workers and bombs were hurled.
The polling booth at Baravita Primary School in Sitai of Coochbehar also was vandalised and ballot papers were set on fire.
Several other incidents of ballot box and ballot paper looting and destruction were reported from numerous polling booths in the state.
However, the voter turnout was recorded at 22.60 per cent till 11 in the morning.
Abdullah, the booth agent of an independent candidate was killed in Pirgachha of North 24 Parganas district following a protest by the villagers who demanded the arrest of the accused and alleged that the husband of TMC candidate Munna Bibi is behind the murder.
In the meantime, a 52-year-old TMC worker, Sateshuddin Sheikh was killed in Knhargram of Murshidabad.
However, the residents of Nandigram Block 1 of Purba Medinipur district said that they are boycotting the election until Central forces are deployed at booth numbers 67 and 68 in Mahammadpur No. 2 area.
A voter, Govind while speaking to ANI, said, "There is no Central force here. Booth capturing keeps happening here by TMC. They do bogus voting even in the name of the deceased. We won't allow voting here unless Central forces come here…"
The panchayat elections are underway for a single phase, with the counting of votes scheduled on July 11.
Around 5.67 crore voters are likely to exercise their franchise to choose representatives for nearly 928 seats across 22 Zilla Parishads, 9,730 Panchayat Samiti, and 63,239 Gram Panchayats seats.
The number of village Panchayat Election centres is 58,594. There are 63,239 seats at the Gram Panchayat level, 9730 at Panchayat Samiti and 928 at the Zila Parishad level.
In 2018, the Trinamool Congress (TMC) won uncontested, 34 per cent of the seats in panchayat elections, which also saw various instances of violence. Trinamool Congress has won many seats uncontestedly in the 2023 elections as well.
Following the violence, a war of words escalated between Bharatiya Janata Party (BJP) and the ruling Trinamool Congress. (ANI)
Read More: http://13.232.95.176/