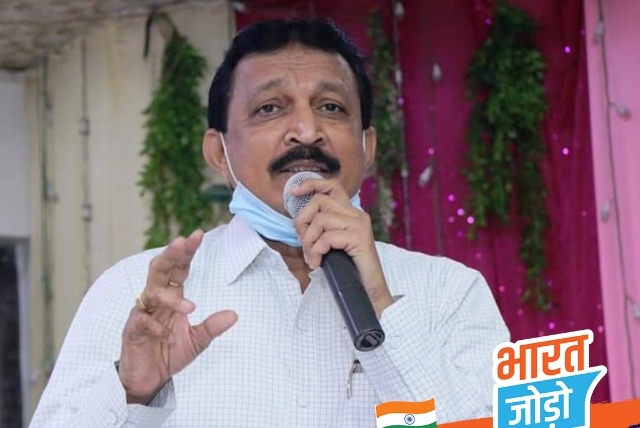 LOK ISSUES
LOK ISSUES
Bharat Jodo Yatra Is India's Battle Against Hate Politics
Bharat Soni, a retired banker and social worker from Mumbai who travelled 300 miles to join Maharashtra leg of the march, says he felt positivity all along
The Bharat Jodo Yatra is reaching the unreachable; it is trying to remove fear and hate. That was the real motivation which compelled me to join it. I had earlier walked with Rajiv Gandhi in a padyatra on March 27, 1983 from Dharavi to Sakinaka in Mumbai. This time, I wanted to walk the entire yatra, but I was restricted due to the upper-age limit.
It was an amazing experience. When I got the chance to walk with Rahul Gandhi, holding his hand, all of a sudden, there was a sense of 'recharge' within me. I started walking fast to match his steps. When he remarked that I look fit at 63, I said I draw a lot of inspiration from him on fitness. He smiled, looking straight into my eyes, pressed my hand, and said, "Good." I am unable to express in words about this intense and beautiful feeling.
The USP of the yatra is its tight schedule. Rahul is punctual. He starts sharp at 6 am in the morning. Thousands of people, who are coming to see him, hear him and walk with him, are not a 'paid' crowd. Although a certain section of the Indian media is not reporting this incredible long march, the huge turnout, day after day, across so many states, certifies its impact. There is no doubt that the yatra will achieve its purpose of uniting the people of India and fight the politics of hate.
Since the yatra was not passing through Mumbai in its Maharashtra leg, we travelled 300 miles to reach Akola. My younger brother and I went to Patur, 15 miles from Akola. We couldn't cross the security and reach the inside ring — the 'D'. We, thereby, travelled another 25 miles to another town, Shegaon, and got our passes.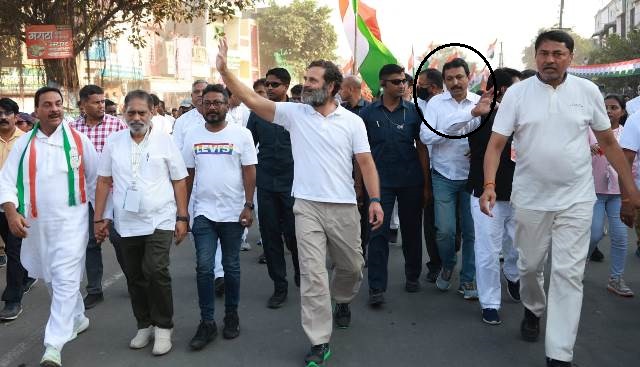 There are thousands of ordinary people walking in the yatra. I met a lady with an infant in her arms standing in humid climate just to have a glimpse of Rahul Gandhi. She had walked three miles to reach the spot. I asked her, what made her walk such a long distance with a child in her arms? She said, "If Rahul Gandhi can walk thousand-plus kilometers to my village, should I not come and show my love and respect for him as a sister?" She wanted her child also to see Rahul Gandhi — the "Gandhi of present times".
At one place I saw a farmer carrying his son on his shoulder at the yatra. I asked his son, what made him come along with his father? The small child said that he has come to see Rahul Gandhi because he supports the farmers.
ALSO READ: 'Rahul Told Me The Yatra Is His Tapasya'
When a group of employees of some cooperative banks came to know that I have been a banker, they said that they want to meet Rahul Gandhi and seek his help in restoring the old pension scheme. They were so confident even when I poked them saying that he is not in power, so how can he help them? They were unanimous that Rahul Gandhi has to raise the issue and our problem will be solved by the present government. Such was their confidence!
I felt huge positive vibrations among the people who walked along, and among those, who, untiringly, waited on the road to cheer the yatris. Youngsters would simply shout at the top of their voice, "Rahulji", and, when he would look at them, they would say, "We love you." I cherished their friendly gestures.
Read More Article: http://13.232.95.176/
Truly, one thing common among the people who joined and supported the Bharat Jodo Yatra was that there were no divisions based on caste, community or religion. The entire crowd was united as 'Indian' and with only one slogan: Nafrat Chhodo Bharat Jodo.
As told to Amit Sengupta