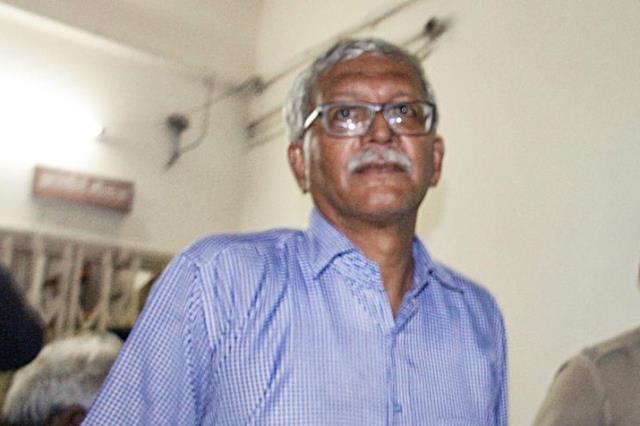 LM NEWS 24
LM NEWS 24
Bhima Koregaon Case: Vernon Gonsalves, Arun Ferreira Get Bail
The Supreme Court on Friday granted bail to Bhima Koregaon case accused Vernon Gonsalves and Arun Ferreira, lodged in jail since August 2018.
A bench headed by Justices Aniruddha Bose and Sudhanshu Dhulia said that it granted bail to Gonsalves and Ferreira while considering that almost five years had lapsed since they were taken into custody.
"Considering the fact that almost five years have elapsed, we are satisfied they have made out a case for bail," they said.
It said allegations against them are serious but that does not mean bail cannot be granted.
The order stated, "The allegations are serious, no doubt, but for that reason alone, bail cannot be denied to them."
The apex court imposed certain conditions while granting bail to them.
The top court ordered that they shall not leave the state of Maharashtra without obtaining the trial court's permission and both have to surrender their passports during the period of bail with investigating officer of National Investigation Agency (NIA).
They have to inform the NIA officer about the address where they shall reside.
They shall only use one mobile phone each during the time they remain on bail and shall inform investigating officer about their mobile numbers.
Both shall ensure their mobile phones remain active and charged round the clock so that they remain constantly accessible throughout the period they remain on bail, it added.
"During the period when they remain on bail, both appellants shall keep the location status of their mobile phones active 24 hours a day, and their phone shall be paired with NIA's IO to enable him to identify their exact location any time," the order stated.
Another condition imposed on them is they should report to the Station House Officer of the police station within whose jurisdiction they are going to reside while on bail once a week.
The bench further directed that if there is a breach of these conditions or any of the conditions imposed independently by the trial court, it would be open to the prosecution to seek cancellation of bail without further reference to this court.
"Similarly, if appellants seek to threaten or otherwise influence any of the witnesses in either of two cases – whether directly or indirectly – then also prosecution shall be at liberty to seek cancellation of bail," it further stated.
The bench set aside the order of the Bombay High Court which had rejected their default bail.
Gonsalves and Ferreira had approached the Supreme Court against an order by which the Bombay High Court denied them default bail, even as the same benefit was granted to another co-accused, Sudha Bharadwaj.
In 2018 FIR was lodged in Pune in relation to certain offences in the Bhima Koregaon case. (ANI)