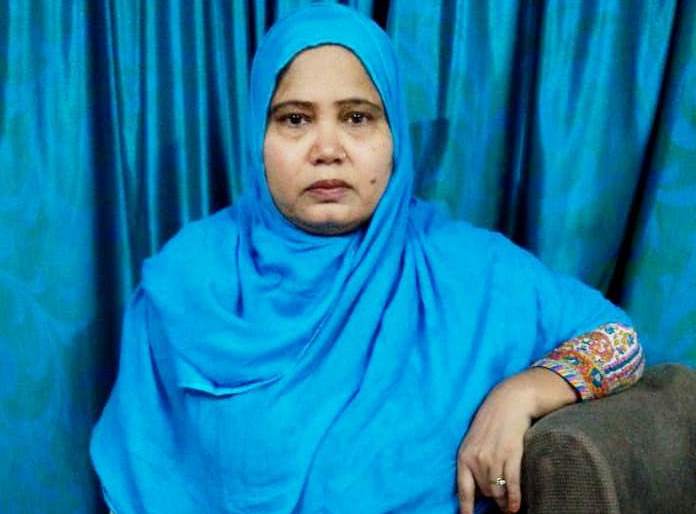 LOK ISSUES
LOK ISSUES
'Bhoomi Poojan Was Rubbing Salt Into Our Wounds'
Husan Ara, 46, says BJP has discarded the teachings of Ram ji. Ara believes Muslims are being targeted in a systematic and planned manner
When the Babri Masjid demolition took place in 1992, I was at my parents' house in Kanpur with my new-born child. The demolition sparked off communal riots. For two days, a Hindu neighbour shielded 25-30 of us Muslims until his life came under threat. In that fearful atmosphere, we shifted to a Muslim area for shelter. I was around 19 then and till today I cannot forget those fearful days; its memory still scares my soul. I made myself a promise: I would never let hatred find space in my heart and I have been working towards spreading the message of harmony and humanity.
But today, with the BJP government in power, Muslims are being attacked, both covertly and overtly, in a far more poisonous way than 1992. Back then rioting was a-heat-of-the-moment response; now it is a systematic and planed attack at the very Muslim identity. The recent Ramjanmbhoomi Poojan ceremony at Ayodhya shows this clearly.
The government which didn't have any time or strategy for migrant labourers on the road during lockdown or for people rendered homeless due to floods or the falling economy, pulled out all the stops for the bhoomi poojan. Talk of priorities!
It is not about shifting the mosque to a new address. It is about continuously striking at and humiliating the Muslim identity. Wasn't it graceful of Muslims to accept the Supreme Court verdict last November? But no, the bhoomi poojan had to be made into a gala affair, even during pandemic, to rub salt on our wounds.
Muslims in India have grown up watching the Ramayana and the Mahabharata. We understand the essence of Ram and his teachings well. But perhaps Modi ji does not understand it. Ram represented the virtues of an ideal ruler who is dayaalu (compassionate), vinamra (soft-spoken) and nyaypriya (fair and just). Even when Ravan was dying Ram Ji asked Lakshman Ji to sit at the demon king's feet and seek advice. Dushmanon se bhi acche se pesh aate the Ram ji (Lord Ram would treat even his enemies with respect).
No matter what the BJP and RSS believe or propagate, Indian Muslims are a secular lot and love to blend with the culture of this land. We have respect and reverence for Ram Ji and he would never have approved the dismantling or destruction of an existing religious structure which our present rulers have done.
There was an illustration doing the rounds after bhoomi poojan where Modiji can be seen taking Ram Ji towards the Ayodhya temple. I was aghast to see how Modiji was made bigger than Ram Ji? Is our PM even greater than God? Have the Modi bhakts lost it?
Ram was called Maryada Purushottam butthere is no maryada in our leaders of today. Whenthebhoomipoojan got over, many people in complete disregard to social distancing, came out in droves and burst crackers.
Ram ji taught us that having power isn't enough; it is equally important to use that power wisely. I hope people understand that their hatred for the ordinary Indian Muslim is not on just grounds. Hatred begets more hatred. I hope my countrymen understand that our hearts are our mandir–masjid as well. Hamara dil bhoomi jaisa hai jisme prem aur sauhard jaise gunon ki sthapana ki jani chahiye (our hearts are like the ground on which the seeds of love and harmony are to be sowed).