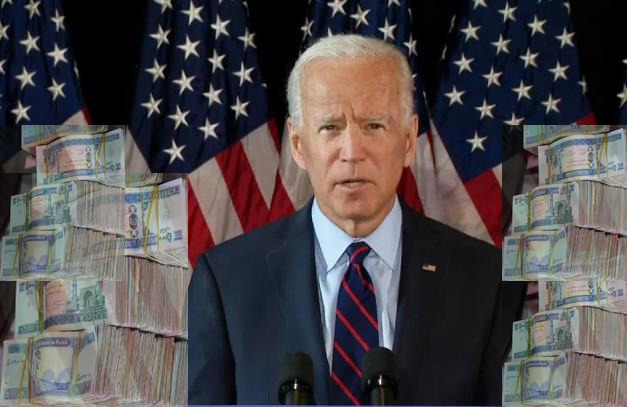 LM NEWS 24
LM NEWS 24
Biden Admin Announces Plan To End COVID Emergency Declarations
United States President Joe Biden's administration on Monday announced plans to end the twin national emergencies related to COVID-19 on May 11.
The COVID-19 national emergency and public health emergency (PHE) were declared by then-US President Donald Trump's administration in 2020. The twin emergencies are currently scheduled to expire on March 1 and April 11, respectively.
The White House's Office of Management and Budget (OMB) in a statement said that the US administration's plan is to extend the emergency declarations to May 11 and then terminate them. It further said, "This wind-down would align with the Administration's previous commitments to give at least 60 days' notice prior to termination of the PHE."
The White House's Office of Management and Budget (OMB) in a statement said, "To be clear, continuation of these emergency declarations until May 11 does not impose any restriction at all on individual conduct with regard to COVID-19. They do not impose mask mandates or vaccine mandates. They do not restrict school or business operations. They do not require the use of any medicines or tests in response to cases of COVID-19."
The OMB noted that an abrupt end to the PHE would cause "wide-ranging chaos and uncertainty throughout the health care system." During the PHE, the medicaid programs were operated under special rules to provide additional funding to states to ensure that millions of vulnerable Americans retained their medicaid coverage during the global pandemic.
The OMB stated that the end of Title 42 border policy and result in substantial additional inflow of migrants at the Southwest border. The OMB in the statement said, "The number of migrants crossing the border has been cut in half, approximately, since the Administration put in place a plan in early January to deter irregular migration from Venezuela, Cuba, Nicaragua, and Haiti."
In the statement, the White House's Office of Management and Budget (OMB) stressed that the US administration supports an orderly, predictable wind-down of Title 42, with sufficient time to put alternative policies in place. (ANI)
Read more: http://13.232.95.176/