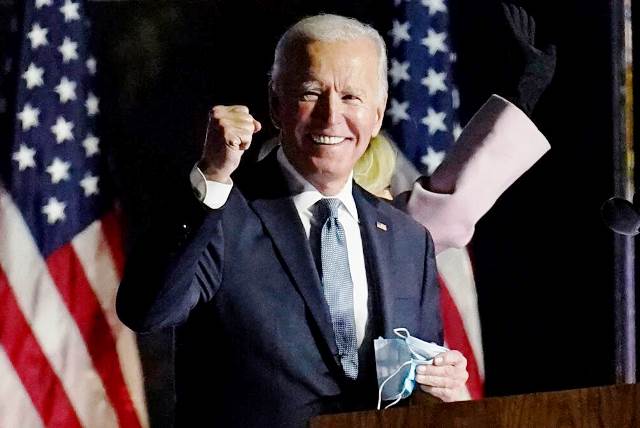 LM NEWS 24
LM NEWS 24
Biden: American Banking System Remains Safe
US President Joe Biden on Monday (local time) said the American banking system remains safe following the collapse of two US banks — Silicon Valley Bank and Signature Bank.
"Small businesses across the country that had accounts at Silicon Valley Bank and Signature Bank can breathe easier knowing they'll be able to pay their workers. It won't cost taxpayers a dime. This is paid for with the fees that banks pay into Deposit Insurance Fund," said Biden.
However, the failures have nonetheless created concern among customers who hold their money in other similarly-sized banks.
US regulators closed the Silicon Valley Bank on Friday after it experienced a traditional bank run, where depositors rushed to withdraw their funds all at once. It is the second largest bank failure in U.S. history, behind only the 2008 failure of Washington Mutual.
In a sign of how fast the financial bleeding was occurring, regulators announced that New York-based Signature Bank had also failed.
Biden underscored that the American banking system remains "safe" as he laid out how his administration is taking action to contain the collapse.
He blamed the previous US administration for the banking failure. Biden said, "During the Obama-Biden administration, we put in place tough requirements on banks like Silicon Valley Bank and Signature Bank, including Dodd-Frank Law, to make sure that the crisis we saw in 2008 would not happen again. Unfortunately, the last administration rolled back some of these requirements. I am going to ask Congress and banking regulators to strengthen the rules for banks to make it less likely this kind of bank failure would happen again and to protect American jobs and small businesses."
Meanwhile, at First Republic Bank in Studio City Monday morning, there was a steady stream of customers taking their money out and moving it to bigger banks.
This came amid worries about what may be next to topple following the second-and third-largest bank failures in US history.
The pressure is majorly on the regional banks a couple of steps below in size of the massive, "too-big-to-fail" banks that helped take down the economy in 2007 and 2008.
Shares of First Republic plunged 62.6 per cent, even after the bank said Sunday it had strengthened its finances with cash from the Federal Reserve and JPMorgan Chase, reported ABC 7.
Amid the turmoil, the First Republic in a response to Eyewitness News, tried to reassure its nervous customers.
"We're continuing to fully serve the needs of our clients by opening accounts, making loans, executing transactions and delivering exceptional service at our offices and online," First Republic said in a statement.
Huge banks, which have been repeatedly stress-tested by regulators following the 2008 financial crisis, weren't down as much. JPMorgan Chase fell 1.2 per cent, and Bank of America dropped 3.9 per cent.
First Republic Bank is small compared to the nation's largest banks. (ANI)
Read More Article: http://13.232.95.176/