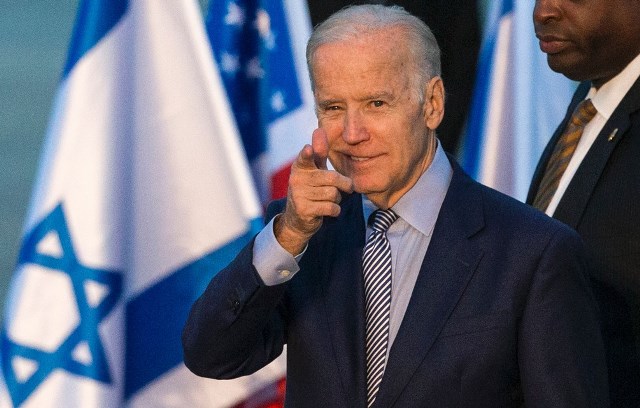 LM NEWS 24
LM NEWS 24
Biden Signs New Order Expanding Gun Background Checks
US President Joe Biden on Tuesday (local time) signed the executive order that seeks to increase the number of background checks conducted during gun sales, saying this is "common sense".
Briefing the reporters over gun violence, Biden said, "Today I am announcing another executive order. they will accelerate and intensify this work to save more lives more quickly. This executive order helps keep firearms out of dangerous hands. As I continued to call on Congress to require a background check for all firearm sales and in meantime, my executive order directs my attorney general to take every lawful action possible to move us as close as we can to universal background checks without new legislation."
"It's just common sense to just check whether someone is a felon and a domestic abuser before they buy a gun," he added.
Biden also stated that last year, he signed into law the Bipartisan Safer Communities Act, the most significant gun safety law in 30 years. That was in addition to him signing more executive actions to reduce gun violence than any of my predecessors at this point in their presidencies.
According to the White House statement, the Executive Order will keep more guns out of dangerous hands by increasing the effective use of "red flag" laws, strengthening efforts to hold the gun industry accountable, and accelerating law enforcement efforts to identify and apprehend the shooters menacing the communities.
President Biden is also encouraging the Federal Trade Commission to issue a public report analyzing how gun manufacturers market firearms to minors.
"Last year, President Biden signed into law the Bipartisan Safer Communities Act, the most significant gun violence reduction legislation enacted in nearly 30 years. When celebrating the Act's passage, he called on Congress to seize the bipartisan momentum and advance additional commonsense steps to reduce gun violence. Again and again, he has called for Congress to act, including by banning assault weapons and high-capacity magazines, requiring background checks for all gun sales, requiring safe storage of firearms, closing the dating violence restraining order loophole, and repealing gun manufacturers' immunity from liability," the statement read.
"As he continues to call on Congress to act, President Biden will do everything he can to reduce gun violence and save lives. That is why, over the past two years, President Biden has taken more executive action to reduce gun violence than any other president at this point in their presidency," it added. (ANI)
Read More: http://13.232.95.176/