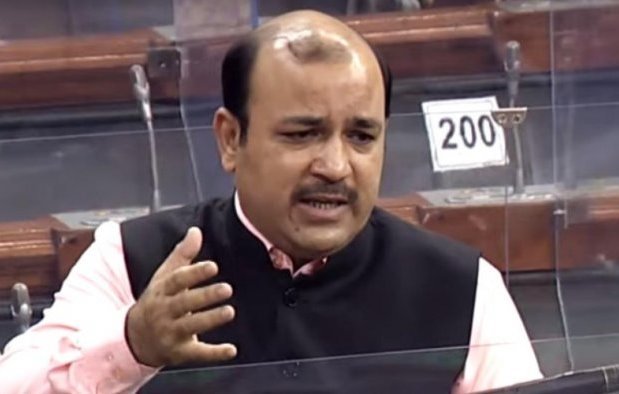 LM NEWS 24
LM NEWS 24
BJP Building A Narrative To Get Me Lynched: BSP MP Danish Ali
After BJP MP Nishikant Dubey wrote to Lok Sabha Speaker Om Birla claiming that BSP MP Danish Ali was using derogatory remarks for Prime Minister Narendra Modi that triggered the MP Ramesh Bidhuri to use unparliamentary words against Ali, the Bahujan Samaj Party MP has said that the letter by the BJP leader is an effort to create a narrative for his 'lynching'.
Danish Ali while speaking to the media here also asked Nishikant Dubey to produce the video proof for what he is alleging the BSP MP.
"I request the (Lok Sabha) speaker that this should be inquired because this is one more matter of breach of privilege. I demand action be taken against Nishikant Dubey for what he has written… If what Nishikant Dubey is saying is true, there must be a video of the same…," Danish Ali said.
Danish further claimed that he was only raising his voice so the derogatory remarks against the PM by Bidhuri could be stopped.
"He (Bidhuri) was saying the wrong words for the PM and for reference, was comparing the PM with an animal which I even cannot name in front of the media. I only objected to this. Is it true that all the BJP MPs were sitting and laughing there? They did my verbal lynching in the House… Now they are trying to lynch me outside…" he added.
However, facing a backlash over his tirade against BSP MP Danish Ali on the floor of the Lok Sabha during a discussion on the country's successful lunar landing mission — Chandrayaan-3, BJP MP Ramesh Bidhuri on Sunday sidestepped a direct query on his remarks.
When asked about several Opposition members including the BSP MP writing to Lok Sabha Speaker Om Birla calling for his dismissal from the Lower House as well as the BJP, Bidhuri on Sunday said, "No comments."
Meanwhile, amid all-round condemnation of Bidhuri, including criticism from within the BJP, a number of BJP MPs have written to Speaker Birla to say that Danish was using derogatory words for Prime Minister Narendra Modi at the time that triggered Bidhuri.
According to the letters by the BJP leaders, the remarks by Danish Ali were not captured in the microphone and were therefore not audible to everyone in the House. Dubey is among the MPs who have written such a letter.
In his letter to Speaker Birla, BJP MP Nishikant Dubey on Saturday, raised several instances of "unsavoury remarks" made by Opposition leaders and sought to constitute an "inquiry committee to investigate the utterances" during the discussion on Chandrayaan-3's success.
Dubey also claimed "When Danish Ali was busy instigating Bidhuri with his intemperate comments, he made a highly objectionable and derogatory remark against PM Narendra Modi. In his desperation to denigrate the ruling dispensation and the PM's achievement on landing Chandrayaan 3 on the moon, he screamed across the isle without the microphone but could be clearly heard saying that "Neech ko neech nehi kahenge toh kya kahenge."
"This statement made by Ali, was more than enough for any patriotic public representative to "lose his calm" and it led to Bidhuri responding to him like he did," said the BJP MP who also claimed that Trinamool Congress MP Saugata Ray questioned the existence of Ram and Pushpak Viman and DMK claimed there is no God. (ANI)
Read More: https://lokmarg.com/