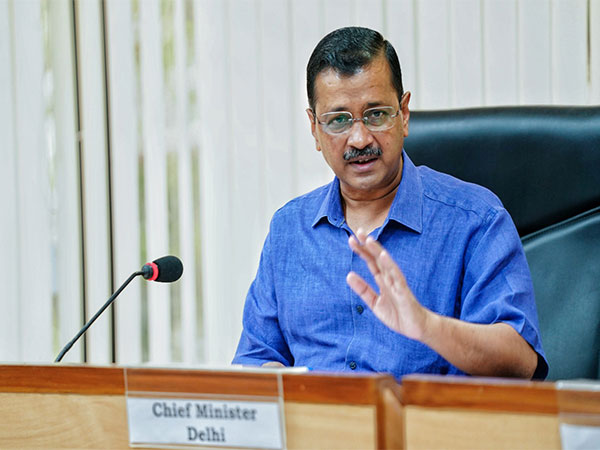 LM NEWS 24
LM NEWS 24
BJP Has Backstabbed People Of Delhi: Kejriwal After Delhi Services Bill Passed
After the Delhi services Bill was passed in Lok Sabha, Delhi Chief Minister Arvind Kejriwal said that the people of Delhi have been stabbed in the back by the Bharatiya Janata Party (BJP).
Taking to Twitter, Delhi CM, while reverting to a tweet by the BJP of December 2 in 2013 said that the party ruling at the Centre has stabbed the people of Delhi as they did not fulfil their promise to give full statehood to the national capital.
"BJP always promised to give full statehood to Delhi. In 2014, Modi himself said that on becoming the prime minister, he would give full statehood to Delhi. But today these people stabbed the people of Delhi in the back. Don't believe anything said by Modi ji from now on," Kejriwal said in a tweet.
The National Capital Territory of Delhi (Amendment) Bill, 2023 was passed by a voice vote after a walkout by members of I.N.D.I.A alliance.
The ordinance on the control of services in Delhi was promulgated in May days after the Supreme Court verdict on the issue.
The Bill empowers the Central Government to make rules in connection with the affairs of the Government of National Capital Territory of Delhi including the functions, terms and other conditions of service of officers and employees.
Arvind Kejriwal has been seeking the support of opposition parties against the bill, especially in the Rajya Sabha.
Home Minister Amit Shah, in reply to the debate on the Bill, launched a sharp attack on parties of the I.N.D.I.A bloc, saying that their priority is to "save their alliance".
"The opposition's priority is to save their alliance. The opposition is not worried about Manipur…Everyone is talking about the rights of a state. But which state? Delhi is not a state but a Union Territory…The Parliament has the right to make laws for Delhi…," Amit Shah said.
Amit Shah, in the Lower House, said that opposition parties did not take part in the debate on any bill passed in the House and kept protesting on their demands over the debate on the Manipur situation.
Pointing towards the opposition benches, he asked what has changed that they were taking part in the bill concerning Delhi.
With AAP a member of the I.N.D.I.A bloc of opposition parties, Amit Shah said they should support the bill on the basis of what is good for Delhi and not on any other consideration.
He said Delhi being the national capital has special provisions in Constitution.
Shah also said that once the Bill is passed in both Houses, AAP will not remain in the alliance and will break its ties with the bloc. (ANI)
Read More: http://13.232.95.176/