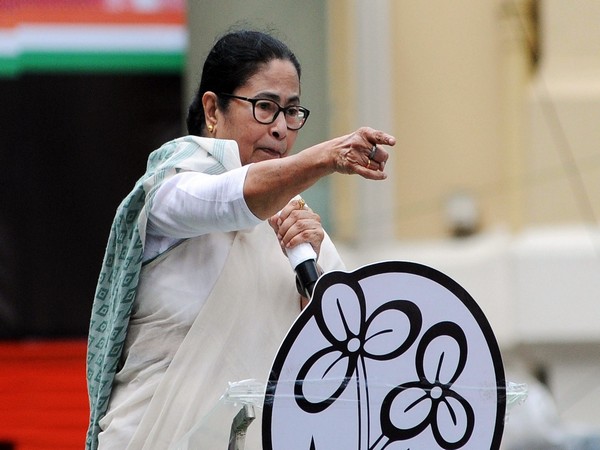 LM NEWS 24
LM NEWS 24
BJP May Hold General Elections In Dec, Before Due Date: Mamata
West Bengal Chief Minister Mamata Banerjee alleged that the central ruling party, Bharatiya Janata Party (BJP), might potentially conduct Lok Sabha elections as early as December, with the possibility extending to January.
"I suspect the BJP may hold elections this December itself, they may do so in January as well," Chief Minister Mamata Banerjee said on Monday while addressing a rally on the occasion of Trinamool Chhatra Parishad Foundation Day.
The Lok Sabha polls are scheduled to be held in 2024.
Speaking at a rally, she criticized the BJP for its actions and decisions regarding the appointment of the chief election commissioner.
"Chief Justice had asked to constitute a committee to appoint the chief election commissioner. They (the BJP) removed the Chief Justice from the panel and appointed a BJP cabinet minister in his place to appoint the chief election commissioner. What a lattu! He will keep spinning and disappear," Mamata Banerjee said.
The West Bengal Chief Minister also claimed that the BJP has booked "all the helicopters" ahead of the parliament elections so that no other political party is able to get any helicopter.
"The BJP has booked all helicopters ahead of the parliament elections so that no other party can get any. This is their state. They think that money can buy anything," she said.
Mamata Banerjee warned that India will be governed in an 'autocratic' way if the BJP comes back to power again.
"In India, Indians are not free because only the BJP is free here. If they come to power again, only the BJP will stay free and govern India in their autocratic way," the TMC supremo said.
Taking on the BJP for raising 'Goli Maro' slogans in Jadhavpur, Mamata Banerjee dared, "Do you want to shoot? If you have the audacity, shoot at us. We will see to it." The Bengal Chief Minister added that she has instructed the police to arrest those who have raised 'Goli Maro' slogans.
Mamata Banerjee claimed that someone texted her that Abhishek Banerjee would be arrested before the Lok Sabha election.
"Someone texted me yesterday that Abhishek will be arrested before the election. Do you know what they have done? They have taken whatever data he had on his computer…They uploaded some files created by them into his computer," Mamata said.
"If you are experts in computers, we are no less…We presented facts and told them that they had uploaded these files to his computer," he added.
Meanwhile, the Chief Minister also announced that the recently successful Chandrayaan 3 mission had 28 scientists from Bengal and the government plans to facilitate all of them very soon.
The Trinamool Chhatra Parishad (TMCP) is celebrating its 26th foundation day. TMCP, the student wing of All India Trinamool Congress, was founded on August 28, 1998, months after Mamata Banerjee formed Trinamool Congress, following her difference with the Congress, on January 1, 1998. Banerjee broke away from the Congress with the objective of ousting the then-Left Front regime from power. (ANI)
Read More: http://13.232.95.176/