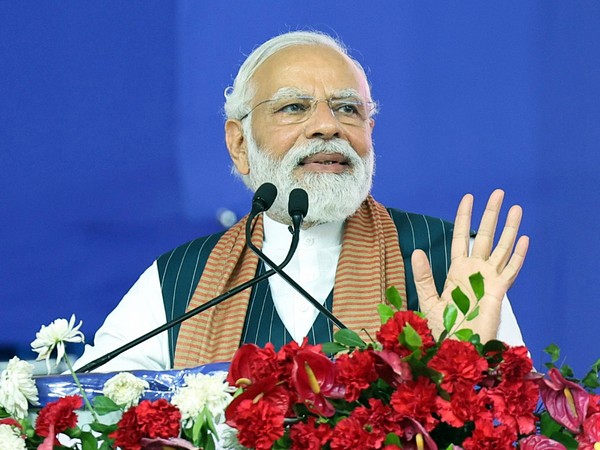 LM NEWS 24
LM NEWS 24
BJP's JAM Initiative Stopped Cong's Corruption: Modi
Lashing out at the Congress party over corruption, Prime Minister Narendra Modi on Saturday said that since Bharatiya Janata Party's double-engine government has put a stop to Congress party's corruption, they have resorted to abusing him.
He said that BJP has ended corruption by bringing Jan Dhan Aadhar Mobile (JAM) and sending money directly to people's accounts.
Addressing a public meeting in Badami, PM Modi said, "BJP has come with a road map to make Karnataka, the Number-1 state in the country. But, Congress has decided that it will not brush off its old habits, and will make appeasement, foul language and 'taalabandi' as their election agenda".
"They are doing vote bank politics, promising to stop BJP's welfare schemes and are abusing OBC and Lingayat community and even me," he added.
Hitting out at former CM Siddaramaiah, the Prime Minister said that the basic facilities had not reached out to the poor in the Bagalkote region.
"Siddaramaiah has stopped campaigning in this constituency because he has understood the wave. But, people should ask him, why the poor people in the Bagalkote region were deprived of all the basic facilities. More than 3 lakh people received tap water from our government. Houses were sanctioned for more than 25000 people. More than 6 lakh people received health cover under Ayushman Bharat. 7 lakh people received benefits of Mudra Yojana," he said.
He further took a jibe at the Congress party using the "1 Rupee, 85 paise" reference for former PM Rajiv Gandhi.
"All this shows that only a double-engine government can work for the people. Congress party which has an 85 per cent record in taking commission can never work for the people. Former PM Rajiv Gandhi himself accepted that if the centre sanctions Rs 1 for the poor, only 15 paise reach them. It clearly means that the remaining 85 paise was taken off by some people. It was because of this corruption only, that country remained backward for so long.
PM Modi added, "Today, BJP has brought a 'Trishul' with Jan Dhan, Aadhar, Mobile. This has destroyed all the old habits of the Congress party. In the last nine years, Rs 29 lakh crore has been transferred in the accounts of medium to small accounts in the country without any corruption. If this would have happened under Congress, as per Rajiv Gandhi's calculations, Rs 24 lakh crore would have gone in the hands of Congress leaders only. Today, people get impatient incurring a loss of Rs 24,000. Here I have given Congress a loss of Rs 24 lakh crore. So, isn't it obvious that they would abuse me?"
The Prime Minister further said that the party has been receiving a great response in the state and affirmed confidence in BJp securing the mandate in the upcoming state elections.
"BJP has been receiving a tremendous response from the people of Karnataka. They are turning out in large numbers. Bestowing so much affection is a speciality of the state. It seems people are themselves fighting the election for BJP in the state. This clearly shows that a double-engine government will be formed in the state," he added.
Earlier in the day, PM Modi also held a mega roadshow in Bengaluru during the last leg of the campaigning for the Karnataka Assembly polls. He is scheduled to hold two mega road shows and four public meetings this weekend, as per the party sources.
Karnataka will go to polls on May 10 and the votes will be counted on May 13. (ANI)