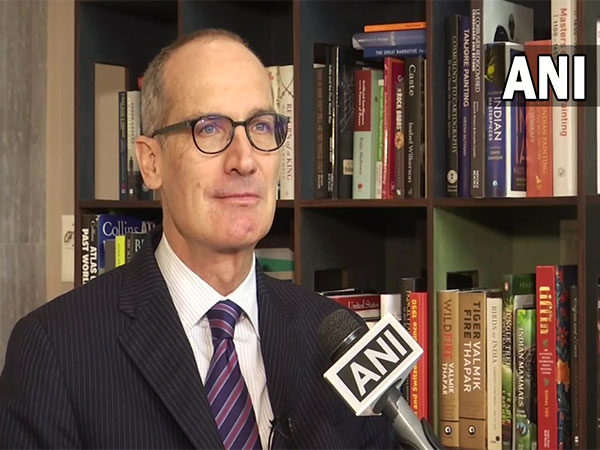 LM NEWS 24
LM NEWS 24
Black Money No More An Issue With India: Swiss Envoy
Swiss ambassador to India Dr. Ralf Heckner has said black money is not an issue anymore in financial relations between Switzerland and India, as both sides have already exchanged several batches of information.
In an interview with ANI, Ralf Heckner explained that he has been the Swiss ambassador for more than two years but he heard hardly anything about black money.
"The black money issue has been dealt with by a bilateral treaty between Switzerland and India in 2018 on the automatic exchange of bank information between Switzerland and India. We had several batches of information exchange between Switzerland and India, so the black money issue isn't the issue anymore. There is not even one cloud over bilateral relations when it comes to financial relations," he said.
According to some reports, Indian investment in the Swiss banking system witnessed a sharp rise in 2021. Switzerland had shared information about Indian account holders in four batches since the automatic exchange of bank information agreement was signed in 2018. Traditionally, Switzerland was seen as a safe tax haven for Indian businessmen, politicians, and industrialists.
According to a release by the Federal tax administration of Switzerland, in 2021, it exchanged information on financial accounts with 101 countries. The exchange took place within the framework of the global standard on the automatic exchange of information (AEOI). Switzerland says it has committed to adopting the global standard for the international automatic exchange of information in tax matters.
The legal basis for the implementation of the AEOI in Switzerland came into force on January 1, 2017. Identification, account, and financial information are exchanged, including name, address, country of residence, and tax identification number, as well information concerning the reporting financial institution, account balance, and capital income.
The exchanged information allows the cantonal tax authorities to verify whether taxpayers have correctly declared their financial accounts abroad in their tax returns. The OECD's Global Forum on Transparency and Exchange of Information for Tax Purposes (Global Forum) reviews the implementation of the AEOI.
Swiss ambassador further said, "I see a lot of convergence now because sustainability is very dear to the honorable prime minister and the same applies to the Swiss government. Our government came up with a strategy for Switzerland's financial center. The Swiss government wants to see a shift toward sustainability. We are not talking about USD 100 billion being invested in climate mitigation or climate adaptation, we are talking about trillions of US dollars being managed by Swiss banking funds, insurance, and banks that according to the Swiss government be invested in a sustainable manner."
He also elaborated on the opportunities for Indian investors in the sustainable financial model.
"What does it mean for India, for example, if you are a sustainable Indian company, you might be the company that the Swiss center would like to invest in. You are an Indian fin-tech company and you have data on sustainable companies and sustainable business models. You might be the company of choice for banks insurances and pension funds in Switzerland to direct money flows to sustainable business solutions," he said. (ANI)
Read more: http://13.232.95.176/