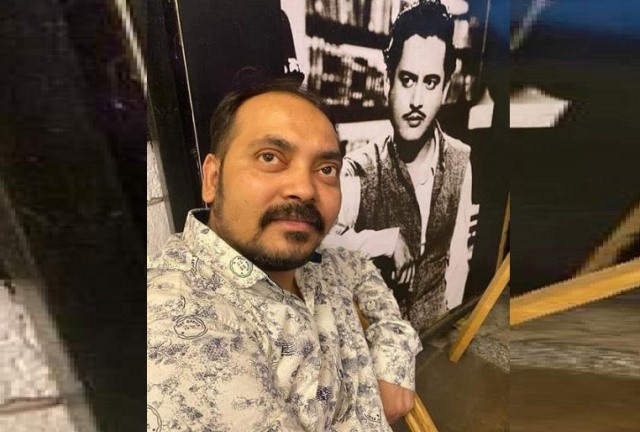 LOK ISSUES
LOK ISSUES
'Boycott Or Cancel Culture is The Coronavirus of Bollywood'
Pankaj Narayan, a producer and filmmaker in Mumbai, tells LokMarg that Bollywood filmmakers are facing a crisis which is driven by a political ideology
Film industry is going through hard times. It has witnessed a downward phase in the past too but this time the crisis is qualitatively different because it is primarily a political one. The Boycott Brigade is just one dimension of this crisis.
When a small producer like me decides to make a film, our first brief is like- kya chal raha hai aajkal? Now talking of the trend, one cannot predict what would click. This is the age of going 'viral', not hit. For example, a Bhojpuri film starring Khesari Lal Yadav Rowdy Daroga has better box office collections than Aamir Khan's Lal Singh Chaddha and Akshay Kumar's Raksha Bandhan.
Let me share a recent incident. I had drawn the basic layout for a movie which would be titled Ravan Ki Love Story. As the producer of this project, I pitched for Nawazuddin in the lead role and discussed it with one of my prospective financiers. The financier, after listening to all the details, was apprehensive to come on board. He said: "First, the title of this movie may trigger a controversy and second, on top of that you have Nawaz (a Muslim) in the lead role. What do you want? To get my bones broken?"
I can cite many such incidents where you cannot state a specific reason for films being aborted, tanking on box office or any content going viral. As far as I understand, just three types of content is getting traction: regional vulgar content, ultra-nationalist theme and religious content. You can easily understand the reason behind the success of The Kashmir Files. It was supported by the political establishment. Same applies to the films that were doomed at the box office. They were boycotted. Even Akshay Kumar was boycotted when they trolled him calling Canada Kumar.
ALSO READ: 'Those Upset With Kaali Poster Know Little About Divinity'
Filmmakers who do not subscribe to these viral content, suffer. The problem is essentially political because this is the first time ideological differences have seeped into a micro level. Not only films, in journalism or any other socially responsible profession, we can see this binary. This divided viewer and reader has made the content creation risky.
A cinematic content is appreciated or criticised only when one gets to see that work. Nowadays viewers are first fed with a political perception through propaganda, then they resort to cancel culture etc over a flimsy issue. This boycott culture is proving to be the Coronavirus of the film industry. I have been making a remake of devotional songs to survive. Same is with many other creators. We are not sure what a lyricist would offer. How much return would it give? The problem is same even with big banners like Yashraj, etc. Only the size and scale are different.
Yashraj Films may give five flops back to back and still survive. The smaller producers are destined to be doomed. Startups will also struggle. The hidden fallout of this political crisis and boycott culture is the untimely and silent death of new talent and enterprises, for the lack of 'oxygen'. Content is not going to save them because there are no takers and financers.
As told to Abhishek Srivastava