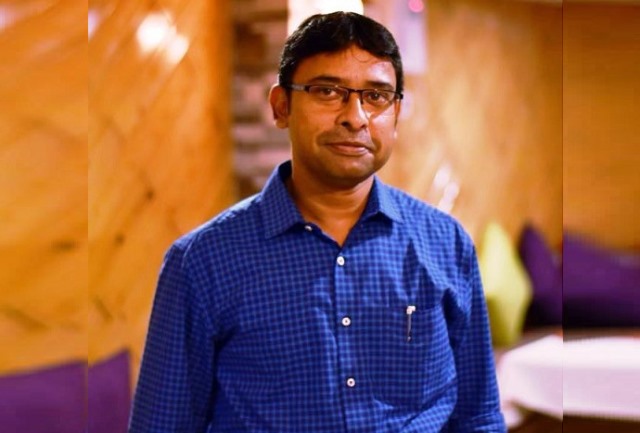 LOK ISSUES
LOK ISSUES
'Brand Modi May Not Work In Upcoming Assembly Elections'
Kamal Bhargava, a lawyer and political observer, says election results of five state assemblies will have little bearing on the Lok Sabha elections in 2024. His views:
It can be said that the Lok Sabha polls in 2024 will decide the direction of the country for the next many years. To some extent, it is believed that assembly elections are the gateway to the parliamentary elections, even though issues in the parliamentary and assembly elections are altogether different. Hence, the outcome in five states where elections are on the cards will surely set both the mood and the tone for the general elections.
The opposition today claims that BJP may face defeat in the 2024 polls as its popularity is going down in several states. However, there have been instances when the party in governance at the Centre got defeated in state elections but performed well in parliamentary election thereafter. With the country on the verge of 2024 Lok Sabha elections, political parties are leaving no stone unturned in claiming their stake in forming the next government.
After two terms, the Modi-led Bhartiya Janta Party is trying their level best for a hat trick, with Modi eyeing to level the record of former Prime Minister Jawaharlal Nehru. Meanwhile the Opposition is busy in forming an alliance I.N.D.I.A. to keep BJP in abeyance.
While completing nine years in office, Prime Minister Narendra Modi had via a tweet "to keep working even harder". This could be a growing worry in the BJP for the 2024 general election as one could once again sense "total dependence" on Brand Modi that might not work in forthcoming state polls. Many a time, even Modi has advised its present MPs to depend more on their individual work rather then repeatedly relying on 'Brand Modi'.
ALSO READ: 'Assembly Elections Do Not Augur Well For BJP'
But here what matters is, issues like unemployment, price rise, communal disharmony, and steps for the welfare of women and farmers. And to some extent the opposition is trying to catch up with these issues too. One fear of the ruling party pertains to using government machinery like CBI and ED in getting political personalities behind bars.
Modi is known for bold and indifferent decisions. Be it Triple Talaq, repealing of Article 370, One nation, one Election, Women Empowerment Bill — he knows the pulse of a common man. He has taken the country and its politics to a different level having one of the largest fan following across the globe. By the time the opposition thinks of countering the government, something new and different is already on the floor. BJP has been working on different notes. But when it comes to development no doubt one can count on different aspects. Be it the new laws, repealing the age-old ones or construction of highways, connectivity, law and order, etc. For the people of North, the biggest gift one could get is the road and rail connectivity. Reaching NCR in just one hour was a dream. But BJP made it possible.
The saffron party is still in a strong position with regard to the 2024 general elections. At any point of time, BJP's biggest strength is its organizational strength and management. Its minutest and both micro and macro planning gives it an edge over other political parties. For the opposition, it is an uphill battle at all levels. None stands to his stature. But to some extent one can see signs of a quiet worry setting in, in the BJP with I.N.D.I.A. struggling hard for a comeback.
As told to Deepa Gupta
For more details visit us: https://lokmarg.com/