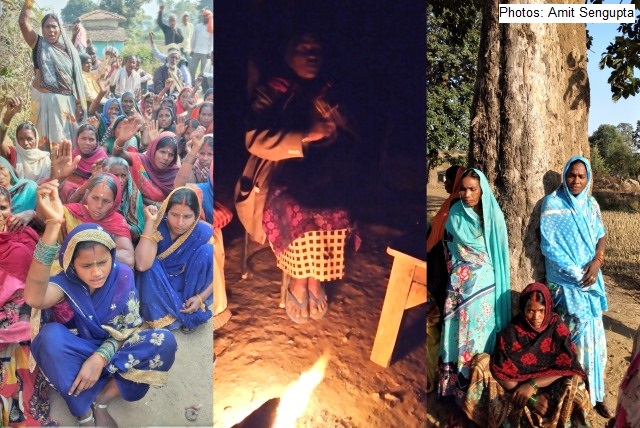 OPINION
OPINION
Breaking Bread With Tribals – Around A Sublime Fire
I knew there would be a fire, waiting for me. I had seen that fire in my dreams. Home and hearth. However, I did not know that the fire will be so sparkling, serene, and sublime. And, that the warmth and repose it would give to a tired and aching body in this cold weather would heal my one hundred years of solitude.
In the end, finally, there is always a twist in the tale. Even a hardened journalist like me knows that.
I am traveling into the deep, and often inaccessible, tribal zones of the indigenous communities of India, concealed in the forests. I am looking for their 'Residence on Earth' as Pablo Neruda wrote. I want to write about their geography, politics, and history, their life and times during these bleak and difficult times, their struggles, resilience and dreams, their defeats and victories, their soft silences and strong stories. I want to share the warmth of the fire with them, around a rough circle in a dark and dense forest, listening to their untold tales. Old stories. New stories. Stories of hundreds of years of solitude. And, songs, played with a drum, all night, with dancing and love.
Indeed, it was a vast and healing terrain of solitude I entered after almost 40 hours on the road for two days and on miscellaneous platforms of obscure railway (and bus) stations selling huge omelets even as the chill of the open-air theatre would arrive with a cyclonic wave with a super fast train which would never stop.
One train barely stopped. Several women got down, holding headloads, baskets, and sacks. I knew who they were; local, daily wagers and villagers selling vegetables, etc, in the nearest town, returning home so late at night after a long day of hard labor.  It was almost near midnight; life is hard and tiring out here.
So there I was, finally, inside a general compartment of a long-distance train to eternity, the wind flowing in like frozen memories from a frozen past from all directions, even as long-distance migrant workers, many of them young with barely one shirt (and a fancy Chinese mobile with a charger) curled up on the bare births, dreaming of home, perhaps. One young boy in tight jeans got up in a daze while we were crossing the mythical Chitrakoot forests of UP, and, asked, in a haze, "Have we reached Samastipur?"
As he speaks, in half-dream, Samastipur sounds like a utopia. The way this train, from somewhere in Maharashtra to somewhere in Bihar, was moving or choosing not to move, he should simply curl up and lose himself in his chilled-out dreams, the mobile safe in his pocket, before he hits mofussil Bihar.
ALSO READ: Rail Romance – Life Chugs Back On Tracks
Surprisingly, near the bathroom, stinking, yes, doors wide open, there is a metallic, framed, sticker with a familiar and forgotten message, perhaps put up in those idealistic Nehruvian days by an idealistic railway staffer: 'Saare jahan se accha, Hindostan hamara'. Some things just refuse to change – even during 'acche din'.
From the forests of Chitrakoot to the distant forests of Sonebhadra: I cross a typical UP town, Robertsgunj, in a packed and khatara bus, where every second wall on the main road has a profound message of 'cleanliness' – Swachh Bharat; while every square inch of public space is as filthy as it used to be since times immemorial, even while people enjoy hot jalebis and mashed samosas, next to an open drain full of provincial flies.  Suddenly, river Son in the green distance looks so inviting that all the hard feelings of the journey seem to melt away. I know, I am near a forest, I can smell it.
After a jumpy ride, in an all-woman passenger tempo with loud music proclaiming unrequited love, and a quick ride on a TVS through the hilly zigzag, driven by a young, wiry, handsome tribal farmer who looks like a film star, a white turban wrapped around his head, I reach my destination. Truly so, a fire is waiting for me, sparkling, serene, and sublime.
These are the unimaginable perks of journalism on the ground. I inhale the refreshing air, as original as it can be. It smells of the mysteries and fragrances of the forest. In the expanse, I can sense the density of the green in the twilight turning nocturnal, the hills so close by, the celestial stars touching me like old buddies, with young trees, flora, and fauna, speaking a language unheard of in cities, even as the expanse becomes distant and so close at the same time. I am in Central India, across the ancient, merging borderlines of a long chain of forests, stretching beyond across the primordial adivasi hinterland, from UP to MP to Jharkhand to Chhattisgarh to Western Orissa to Andhra Pradesh.
I am in a beautiful village of the Gonds, one of the largest and most ancient communities who inhabited this land and the forests, amidst their humble, thatched mud huts with open doors, or wooden doors, no windows, their open-to-sky courtyards, and vast, open outside spaces, their long, unwinding, zigzag by-lanes into the forest and beyond, their kitchens so cozy with their little chulhas, and food so delicious, grown in their fields, with hard labor and love.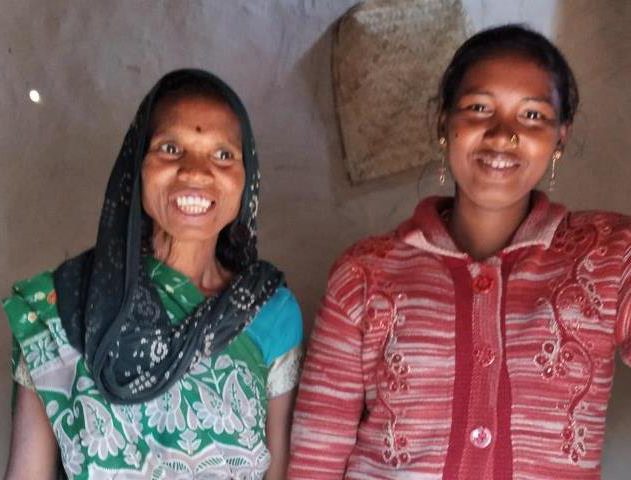 Home and hearth, sitting in a circle around a fire, surrounded by a dense forest. This is a dream come true, yet again. From the thick darkness, an old woman emerges, holding a lathi and a solar torch. She joins us silently. I am listening. The night is as nuanced and magical as a fairy tale.
I know so well, in this fairy tale, there are twists. I will discover them in the morning. There is no electricity in this village. Unimaginable in the Vishwaguru 'modern, superpower, nuclear-power India' – but true. There is no drinking water in this village. Women trek long distances balancing pitchers on their heads. Unimaginable, but true. There is no health center or doctor around this village, or in the neighborhood. The school for children is badly run, often with a solitary teacher, and even the humble mid-day meal (no eggs) seems brazenly unattractive.
Over the next many days, I live with them in their huts across many villages, I see this story repeating itself – like history – in many adivasi villages across vast distances, where there is no public transport, and people walk long distances for this or that. It's the same old story, once again.
Beautiful, big-hearted, honest, hard-working, unassuming, pure, innocent, magnanimous – the adivasis in this entire ecological geography of incredible beauty and magic, which they have nourished and sustained over centuries, have been used, bullied, ravaged, exploited, and oppressed. So much so, vast tracts of their own, inherited land have been snatched and captured by all kinds of cold-blooded creatures, with tacit and overt support of a cunning establishment. It's a tragic story. And it's not new.
However, since the adivasis are never truly defeated or destroyed, come what may, over the last decade, they have turned the historic dialectic upside down – and peacefully, with protracted non-violent resistance and rebellion. They have rightfully re-claimed their inheritance, their forests, and land, against all odds, with the entire establishment, including the Forest Department, pitched against them. They have faced brutality, filthy abuses, imprisonments for long spells, and terror, and they continue to face it. And, yet, they have tasted victory. Undoubtedly, this is a special victory, earned through endless sacrifices. And that is the breaking news story.
Not surprising, therefore, that the fire in this expanse, with adivasis sitting in a circle around the fire, telling me ancient and new stories of struggles and dreams, speaks of great life affirmation. No wonder, this village, far away from Jharkhand, has been named 'Birsanagar'. It has been named after the legendary revolutionary, Birsa Munda, perhaps as young as Bhagat Singh, who led a unique uprising against the 'Dikhus' – outsiders in Jharkhand. He was arrested and killed quickly in jail by the British. But the adivasis have long memories, across vast distances. They know how to live their memories. Not digitally. In real, tangible, timeless time.
Read more: https://lokmarg.com/