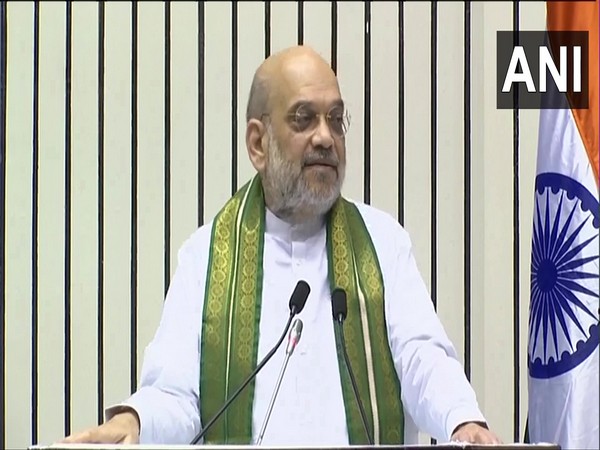 LM NEWS 24
LM NEWS 24
Bringing 3 New Laws Which Will Change Our Criminal Justice System: Shah
Union Home Minister Amit Shah on Saturday said that the Central government is bringing three new laws which will change criminal justice system in the country.
The Home Minister today attended Police Commemoration Day and paid his tributes to police personnel, who lost their lives in the line of duty at the National Police Memorial in the national capital.
Speaking at the event, Amit Shah said, "In any nation, border security or internal security is not possible without an alert police force. I have observed that police duty is the toughest among all the people serving the country. In any weather or festival, a policeman is always on duty to maintain law and order. Whether it is terrorism, crime or huge crowds, police have always been there to secure the lives of the common people. The police of our nation has always proved itself on every point."
Union Home Minister also mentioned about the three criminal laws that will replace the existing ones and said that the government will be successful in changing the criminal justice system very soon.
"The Government of India is bringing three new laws under the leadership of PM Narendra Modi which will change our criminal justice system. All three were built during the British period. Now, not only will Indianness be reflected in these laws, but the rights of every citizen will also be protected in the spirit of our Constitution," Amit Shah said.
"In the coming days, the Prime Minister has called for Amrit Kaal. 75 years of independence has ended, from the 76th year till the centenary of independence, these 25 years are the time to take the country to the top position in the world. For this, 130 crore people have collectively resolved to do so," Shah added.
Home Minister Shah further emphasized that due to the contribution of police personnel, in the last one year, there has been a 65 per cent reduction in terrorism, militancy and naxal attacks.
"Whether it is an area of leftist extremism, be it the North East states, be it Jammu and Kashmir. Our soldiers have succeeded in keeping the situation normal at these three places," he said.
"Keeping the zero-tolerance policy against terrorism, we have not only made strict laws, but by setting up the Police Technology Mission, it is our effort to become the best force against terrorism," he added.
'Police Commemoration Day' is observed every year in memory of ten valiant Central Reserve Police Force (CRPF) killed during patrol duty in an ambush by heavily armed Chinese troops in Hot Springs, Ladakh on October 21, 1959.
The Memorial includes a Central Sculpture, the Wall of Valour and an underground Museum. As one enters the site, the flower-laden ramparts with two large symmetrically placed bowls, laced with flowers, symbolize the everlasting spirit of Police martyrs and their dedication.
Prime Minister Narendra Modi dedicated the National Police Memorial to the nation on Police Commemoration Day on October 21, 2018. The Memorial gives Police Forces a sense of national identity, pride, unity of purpose, common history and destiny. (ANI)