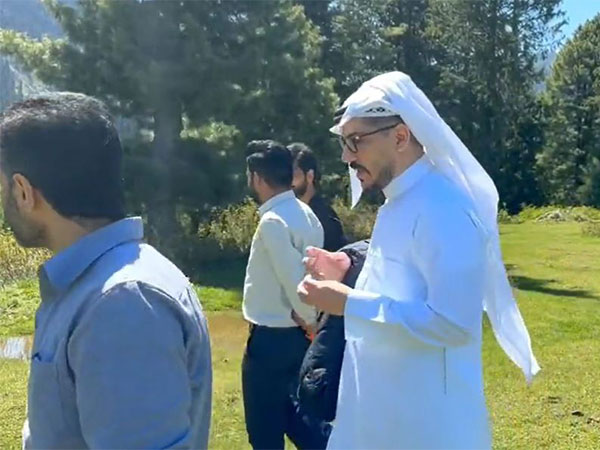 LM NEWS 24
LM NEWS 24
British-Arab Influencer Taha's Tweet On 'Hope' In Kashmir Goes Viral
On the eve of the anniversary of the amendment of Article 370 which removed special status for Jammu and Kashmir, British-Arab influencer, Amjad Taha, famed for his posts on "paradise on earth" visited the valley to see for himself what the current status of Kashmiris is like.
After his visit, Taha said he felt "inspired" by India's peace measures that "signals hope" for future generations.
"Revisiting Indian Kashmir, I'm again inspired by India's peace measures there, prioritizing sustainable solutions over temporary ones. Despite past turmoil, the region now signals hope for future generations. Kashmir: a land of incredible people and beauty," Taha posted on Twitter- which goes by X now.
His post had several thousand likes and retweets.
The social media influencer of British-Bahraini origin had earlier this May ahead of the G20 Tourism Working Group meeting in Srinagar, highlighted the peaceful coexistence and mutual enjoyment of the diverse land by Muslims, Hindus, Sikhs, and Christians in Kashmir, all of whom contribute to global innovation and development.
The British Arab influencer described the beauty of Kashmir as a "paradise on Earth," and said that this place has protected the Earth and may be the answer to climate change.
Meanwhile, two-time Oscar-winning producer Guneet Monga Kapoor has praised the crucial role played by local Kashmiris and their "unwavering resilience" in preserving the "heavenly paradise."
"Meet Jannat, a 7-year-old wonder, who tirelessly cleans and preserves the serenity of Dal Lake in Srinagar. Kudos to the local Kashmiris, whose unwavering resilience has played a crucial role in preserving the heavenly paradise," she posted on Twitter adding a short video clip of a young girl from Srinagar who is on a mission to keep the famous Dal Lake in Srinagar clean.
The girl who is identified as Jannat, has been taking out garbage from the lake since she was five.
Today marks the fourth anniversary of the abrogation of Article 370 under which Jammu and Kashmir enjoyed special status in the Union of India. Along with the scrapping of the law, the erstwhile state was bifurcated into the Union Territories of Jammu and Kashmir and Ladakh.
Notably, Article 370 — which was a temporary provision as per the Indian Constitution providing special rights to the J-K region — was scrapped by the current Bharatiya Janata Party government at the Centre.
Ever since the abrogation of Article 370, infrastructure has grown at a rapid pace, and peace has been restored in the valley. Influencers and celebrity figures have further highlighted the rising public confidence in the region.
Meawhile, Supreme Court has begun hearing petitions challenging the abrogation of Article 370 of the Constitution of India. (ANI)
Read More: http://13.232.95.176/