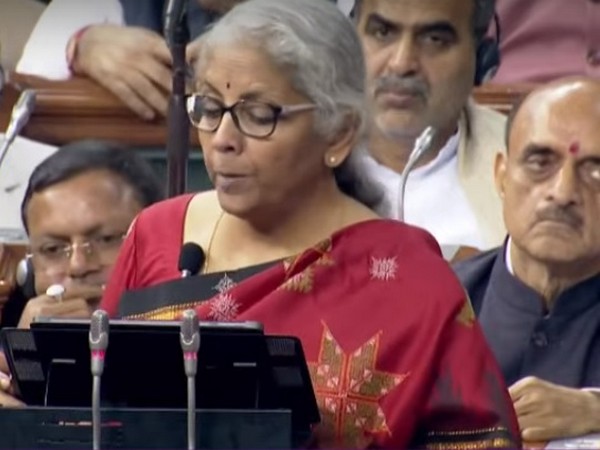 LM NEWS 24
LM NEWS 24
Budget: Centre Aims To Eliminate Sickle Cell Anemia By 2047
Union Finance Minister Nirmala Sitharaman, during her budget speech in Parliament, said that the central government aims to eliminate sickle cell anemia by 2047, and a mission will soon be launched in this regard.
The mission will create awareness among the common people with a universal screening of seven crore people in the age group of 0 to 40 years in the tribal areas and counseling through collaborative efforts of central ministries and state governments.
Speaking on medical research, she said that facilities in select ICMR labs will be made available for research by public and private medical college faculty and private sector research and development teams for encouraging collaborative research and innovation.
Dwelling on the subject of pharma innovation, the Finance Minister informed that a new program to promote research and innovation in pharmaceuticals will be taken up through centers of excellence. She said that the government will also encourage industry to invest in research and development in specific priority areas.
She also announced that 157 new nursing colleges will be set up across the country to give a boost to the health sector.
The Finance Minister also announced that under PM Kaushal Vikaas Yoajna 4.0, industry partnership, and alignment of courses with the needs of the industry will be emphasized. The scheme will also cover new-age courses for industry 4.0 like coding, AI, robotics, mechatronics IoT, 3D printing drones, and other soft skills to skill the youth for international opportunities.
30 Skill India International Centres will be set up across different states for the purpose, said the Finance minister.
Sitharaman also said that the Centre will recruit 38,000 teachers and support staff for the 740 models Eklavya Model Residential Schools serving 3.4 lakh tribal students.
She also focussed on the training of teachers and said that teachers' training will be re-envisioned through innovative pedagogy, curriculum transaction, continuous professional development, dipstick survey, and iCT implementation. (ANI)
Read more: http://13.232.95.176/