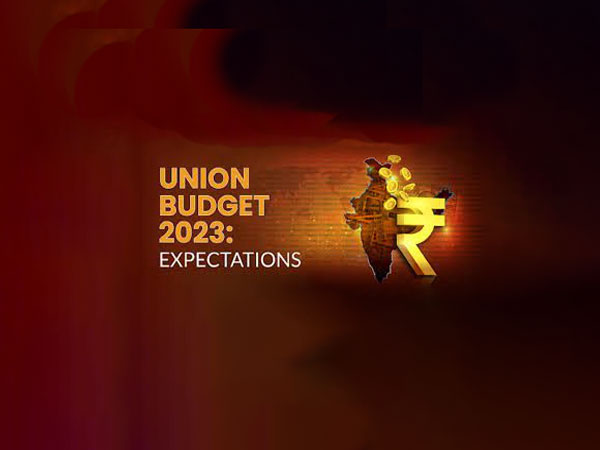 LM NEWS 24
LM NEWS 24
Budget Countdown 2023-24: The Last Full Budget Of Modi Govt 2.0
As Union Finance Minister Nirmala Sitharaman is going to present the Union Budget 2023-24 on Wednesday, industry and well as people from all walks of life hold great expectations from the Modi government.
This year's Budget presentation holds significance as it is Prime Minister Narendra Modi's government's last full budget before the next parliamentary elections in 2024, slated for April-May 2024.
Like the previous two Union Budgets, Union Budget 2023-24 will also be delivered in paperless form.
Amid growing public expectations around the Union Budget 2023, top business leaders of the country have also put forward their suggestions for Union Finance Minister Nirmala Sitharaman.
Arihant Infrastructures, CMD, Ashok Chhajer told ANI that the government should focus on reducing home loan rates.
"The government should reduce home loan rates. The affordable housing segment, which is capped at Rs 45 lakh, should be changed to Rs 60-75 lakh which is the average cost of a house in Metro cities and 2-tier cities," said Chhajer.
Hiranandani Group MD, Niranjan Hiranandani said the Budget should focus on further investments in roads, railways, ports, airports and highways, as well as slum rehabilitation schemes.
He added that if multimodal transport becomes successful in the next 2-3 years, the logistics cost can be reduced by 3-4 per cent for every item in the country.
"Logistics cost in India is 13 per cent. If our multimodal transport matters become successful in the next 2-3 years, we can reduce logistics cost by 3-4 per cent for every item in the country," he added.
A key expectation of the healthcare sector from the upcoming Budget 2023 is an increase in expenditure on healthcare infrastructure, said experts in this field.
Keeping the COVID-19 pandemic in view, the Budget 2021-2022 and 2022-2023 focused on the country's healthcare sector.
During the Budget 2022-2023, the Centre in its Budget announced rolling out an open platform for the National Digital Health Ecosystem which consists of digital registries of health providers and health facilities, unique health identity and universal access to health facilities.
Besides, Sitharaman also highlighted the launch of the National Tele Mental Health Programme, which included building a network of 23 telecentres to support the mental well-being of individuals, and families.
According to Dr Ashutosh Raghuvanshi, Senior Vice President, NATHEALTH and MD and CEO, Fortis Healthcare, "India is amongst the most preferred destinations globally for medical tourism and therefore, increased policy support is required to encourage, facilitate medical value travel to India, develop MVT as an organized sector."
"Another critical area is addressing the shortage of healthcare professionals – by identifying doctors, nurses and technical staff willing to work in Tier 2/3 cities and looking at non-traditional ways to double the number of doctors. We should look at best practices adopted in universities abroad (fall/summer admission pattern) to increase seats in existing medical colleges," he said.
Dr Ashutosh further said the sector needs lower-cost financing through tax incentives for both existing and new healthcare projects. For new projects, the Government should provide a tax holiday period of 15 years and for existing projects, tax relief for 10 years as re-investment support
Dr Shravan Subramanyam, Managing Director, Wipro GE Healthcare Pvt Ltd said, "From the coming budget, we expect the further strengthening of ABDM along with the implementation of cybersecurity and data protection policies in consultation with industry. Against the backdrop of India's nationwide 5G rollout in 2022, key announcements on allocations and policies that can influence 5G deployment for faster and safer healthcare delivery are awaited."
"With rising incidences of both communicable and non-communicable diseases post COVID-19, further strengthening of infrastructure and bridging human resource and skill deficiencies for care area deliveries across Tier 2- Tier3 cities, semi-urban and rural areas focusing on promotion, prevention, therapy and post care is expected from this year's budget," Dr Subramanyam said.
The Indian Medical Association(IMA) has recently submitted suggestions to the government of India for the Budget. The IMA has submitted overall twelve suggestions for the Budget.
Some of them include– IMA feels the opportune time to do so has arrived. It is expected that GOI will be able to take this monumental step. Universal access to Health including safe water, sanitation, nutrition, primary education as well as eradication of poverty is a cornerstone in the path to the wellness of a society and nation. Conceptualizing good Governance to attain the wellness of a people could mean clubbing together these services (clinical, public health and social determinants) under one roof. At least drinking water, sanitation and poverty alleviation should be clubbed with Health as Ministry for wellness.
The Union Budget 2023 is a much-anticipated event for the real estate sector in India. Industry experts and stakeholders have high expectations from the government as they hope to see a number of reforms and initiatives that can help boost the real estate market and encourage investment in the sector.
The area of interest for the real estate sector is tax incentives. Real estate developers and investors are hoping for tax breaks and other financial incentives that can help lower the cost of developing new projects and make it more profitable for them. This can also encourage more investment in the sector and help boost the economy as a whole.
Pankaj Bansal, M3M India said, "The middle class has been looking to increase its disposable income to increase its investment in real estate, particularly the residential sector. This investment can grow multi-fold if the Union Budget brings in considerable relaxation in tax benefits on home loans. Further, buyers who want to own bigger flats and are looking to sell their existing properties are also reluctant due to stringent capital-gains tax. Gains from the sale of real estate held for over two years are subject to a long-term capital gains tax of 20 per cent. This should be set at least at 10 per cent."
Bansal said the upcoming budget must lower the holding time for property from the current 24 to 36 months to 12 months in order to qualify it as a long-term capital asset. Such measures would certainly give the much-desired boom to the economy.
Another key area of focus for the real estate sector is affordable housing.
Industry experts said many people are struggling to find affordable housing options with the increasing cost of living and rising real estate prices.
The government is expected to announce new initiatives and funding for affordable housing projects to make them more accessible to a wider range of people.
Atul Banshal, Director Finance, Omaxe Ltd. said, "The budget should consider reducing stamp duty as that will assist it in resuming a robust real estate market and complete housing for all missions for the central government. The government must consider increasing the tax rebate on home mortgage interest from Rs 2 lakh to at least Rs 3 lakh. It is also necessary to have separate deductions for principal repayments, which are currently included under Section 80(c)."
It should also be raised from the current limit of Rs 1.5 lakhs to Rs 3 lakhs. Currently, there are no regulations governing brokerage fees; neither the buyer nor the developer is required to pay the required commission on each transaction, he said.
"Consequently, collecting the existing 18 per cent GST rate on brokerage services falls solely on realtors. Thus, real estate brokerage services must be brought on par with other service providers by lowering the GST rate to a more manageable 5 per cent as this tax cut could encourage more realty agents to join the tax system, benefiting the government's revenue collection," he added.
The realty sector is looking forward to an increase in tax rebates, policy reformation, receiving industry status, and the long-awaited single window clearance. In addition, the real estate sector is hoping to see increased investment in infrastructure and transportation systems. This can help improve the accessibility and livability of real estate markets, making them more attractive to potential buyers and investors.
The stakeholders in the tourism business in Himachal Pradesh are expecting special provisions for the state in the next Union Budget.
The stateholders of the tourism Industry stakeholders in the region said they were hopeful of certain special provisions in the Budget for boosting tourism industries in hill states such as Himachal Pradesh.
Local travel agents and hoteliers' said they want special budgetary provisions in the field of tourism, which contributes significantly to the state GDP.
"We have numerous issues with our tourism industry. We are hopeful of special provisions for hill states such as Himachal, especially in the tourism sector. There are no regular flights and also no big airport where large aircraft can land. Both rail and air connectivity need to be boosted," Mohender Seth, president of HP Tourism industry Stakeholders Association told ANI.
He added that the tourism industry took heavy losses due to the Covid-19 pandemic and in small cities like Shimla, local issues were also hurting the tourism business.
Hotel businesses are also looking at a special package to boost religious tourism and sought separate allocations for the development of infrastructure.
"We are entirely dependent on nature and are harnessing nature for tourism. Little here is manmade. We want the government to build infrastucture, rail and air connectivity in the region. We hope the Budget will us and our businesses in coming out of the pandemic shocks,' Rajendra Singh, a hotelier told ANI.
As the countdown begins for the presentation of the Union Budget for fiscal 2023-24, citizens across a wide spectrum of society have put forward their expectations.
The Union Budget, also comprising the Railway Budget, will be presented on the floor of the Parliament on February 1, Wednesday.
ANI reached out to a few people at the Patna junction on their ideas and expectations around the Budget this year.
"The Railways should see that train fares do not go up. Also, the fare increases over the last few years should be controlled. While the rate of platform tickets has been reduced from Rs 50 to Rs 10, we want it to be reduced further," said MD Sanjay, a passenger at Patna junction.
The passengers also demonstrated a lot of enthusiasm and excitement around the Vande Bharat trains and the Bullet Train project. Many said Vande Bharat trains should ply from all capital cities of the country.
"The Railways still need to pay a lot of attention to the cleanliness of the trains. Also, the trains that were stopped at the time of Covid should be made operational again," said Rajan Kumar, another passenger.
Regular railway passengers also demanded an increase in the number of trains across the country.
Students demanded that the Railways run separate trains to make it easier for them to appear for outstation exams. They said they often have to travel to other cities to sit for competitive or other exams and find it tough to book seats in regular passenger trains.
Passengers further said the Railway Budget should also focus on ensuring the provision of better food in trains.
Meanwhile, railway passengers in the national capital said they expect more budgetary funds to be allocated for passenger safety and cleanliness.
Deepak Sharma, a passenger at New Delhi Railway station, said, "I want the government to ensure passenger security and they should also invest more money in securing the railway network and making it less prone to accidents. The number and frequency of trains should also increase."
Bhawana Sharma, another commuter at New Delhi Railway station, said the safety of women passengers and catering to their hygiene should feature prominently in the Budget.
Meanwhile, homemakers said rising inflation is eating into their household budgets, making it difficult for them to put a leash on their expenses. They said the rising prices of essential food items and LPG cylinders have added to their woes.
The formal exercise to prepare the annual Budget for the next financial year (2023-24) commenced on October 10.
Budget 2023 is likely to be the last full Budget of the Modi government in its second term with the next Lok Sabha election due in April-May of 2024.
The Union Finance Minister, Nirmala Sitharaman on Tuesday tabled the Economic Survey for the Financial Year 2022-23.
The Economic Survey said that India's economic recovery from the Covid pandemic is complete and the economy is expected to grow in the range of 6 percent to 6.8 percent in the coming financial year 2023-24. This is in comparison to 7 percent this fiscal and 8.7 percent in 2021-22. (ANI)
Read more: http://13.232.95.176/