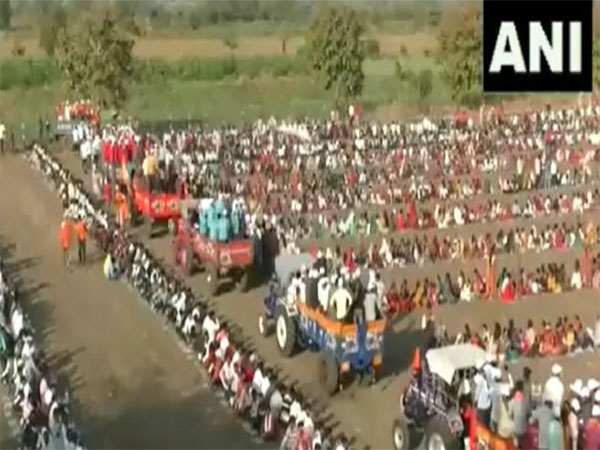 LM NEWS 24
LM NEWS 24
Buldhana Accident: Bodies To Be Identified Through DNA Testing
Authorities have decided to conduct DNA tests to ascertain the identity of the victims of the fatal bus accident that took place in Maharashtra's Buldhana district during the wee hours of Saturday.
At least 25 people were charred to death, while 8 others were injured after the bus they were travelling overturned and caught fire on the Samruddhi-Mahamarg expressway in Buldhana district at around 01.30 am.
With bodies being charred beyond recognition, it seems to have become difficult for the police to identify the victims of the Buldhana bus accident, prompting authorities to conduct DNA tests.
"25 people have lost their lives in the accident. Identification of the bodies is being done. We will hand over the bodies to the relatives after the DNA identification," Buldhana District Collector Dr HP Tummod told ANI.
According to officials, the bus was travelling from Maharashtra's Yavatmal to Pune and met with an accident in Buldhana on the Samruddhi Mahamarg Expressway.
Twenty-five people died and 8 were injured after a bus travelling from Maharashtra's Yavatmal to Pune caught fire.
There are 3 children among those who died and the rest are adults. The exact reason for the accident has not yet been ascertained, officials said.
Eight others injured in the accident have been taken to Buldhana Civil Hospital and admitted there.
According to the police officials, a total of 33 people were travelling in the bus which was on its way to Pune.
Maharashtra Deputy Chief Minister Devendra Fadnavis, while taking to Twitter expressed his condolence and prayed for the speedy recovery of those who are undergoing treatment.
"The accident of a private bus of Vidarbha Travels going to Pune at Pimpalkhuta in Buldhana district killing 25 people is very shocking and heart-wrenching. I pay my heartfelt tribute to them. 8 people were injured in this incident and they have been admitted to hospital in Sindkhedaraja. The condition of the injured is out of danger. Chief Minister Eknath Shinde has announced financial assistance of Rs 5 lakh to the kin of the deceased in this accident. The state government will bear the cost of treatment of the injured," Fadnavis said.
He further said that the state government is in touch with the district as well as the police administration.
"According to preliminary information given by the Superintendent of Police, the bus hit a bridge after which the diesel tank burst and the vehicle caught fire," he added. (ANI)
Read More: http://13.232.95.176/