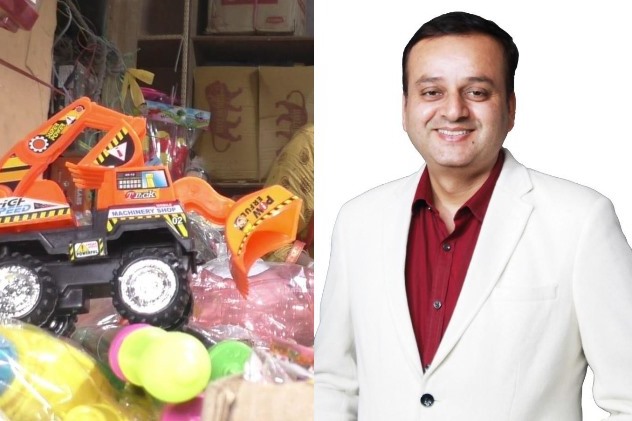 LOK ISSUES
LOK ISSUES
'Bulldozer Pichkaris Aren't Anti-Muslim; They Add One More Colour To Holi'
Wafa Abbas, a social worker from Lucknow, feels that sale of bulldozer pichkaris for Holi festival is a marketing gimmick and need not be seen from a communal lens. His views:
Ever since the BJP has come to power in Uttar Pradesh, strict action has been initiated against anti-social elements and mafia lords. Amid this crackdown, the bulldozer has become a symbol of popular justice – even though extra-judicial at times – used for razing down structures belonging to established criminals in the state.
It is in this light that we should see the advent of bulldozer pichkaris in the market ahead of Holi festival. Why only bulldozers, pichkaris of popular achievements of India also throng markets every passing year. To name a few, there have been Rafale pichkaris, Satellite Launcher pichkaris – to commemorate the arrival of French fighter jets and the success of our space programmes – in the past. In addition, there are others ever-popular pichkaris that are made on the theme of PubG, Doraemon, Pokemon or Super Heroes, to lure the young buyer.
Similarly, bulldozer is just another marketing gimmick to boost sales on the back of a popular symbol of our times. Calling these pichkaris as an attempt to target a particular community or faith is a ridiculous argument. Holi is a festival of colours and gaiety, celebrated across India with the same josh by all the Indians irrespective of their caste and creed. So, consider bulldozer pichkaris as the just another flavour of the season.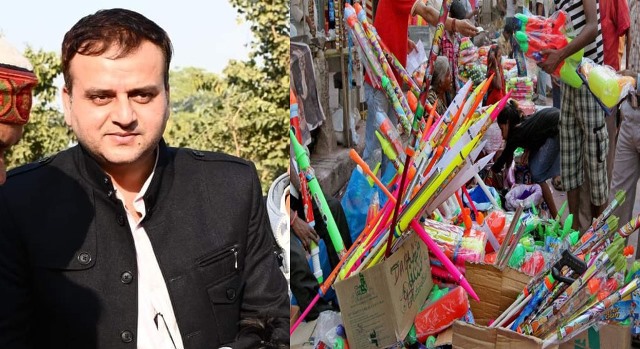 Over the past few years, you can see various merchandise with Modi and Yogi prints, such as masks or clothing. These items merely reflect the current popularity of a group of leaders and ideology. It would be foolish to term such commercial products as being communal or targeted against the minority.
ALSO READ: 'Bulldozer Action Is OK If There Is No Revenge Politics'
Business houses, manufacturers, sellers etc. always work with the tide and launch products that relate to popular events of the day or an emotion. Are all those involved in manufacturing/selling pichkaris or festival-related products belong to only a particular community? The retailer and manufacturers belong to all communities; and profitability is their only objective.
For example, most of the people involved in manufacturing firecrackers for Diwali and other celebrations belong to a particular community; so do the kaanwad-makers. Can these products be branded as Hindu or Muslims? These are meant for spreading cheer and festivity, nothing else. This is more economics than politics. So save your sentiments for another day.
Indian festivals are for all Indians. Tagging a festival with one particular community or caste is either foolish or a calculated political position. We not only need to be careful of such a bunch of hate mongers but should also boycott them publically to send a message of `Vasudhaiva Kutumbakam which means 'The World is a Family'.
Read More:https://lokmarg.com/
As told to Rajat Rai