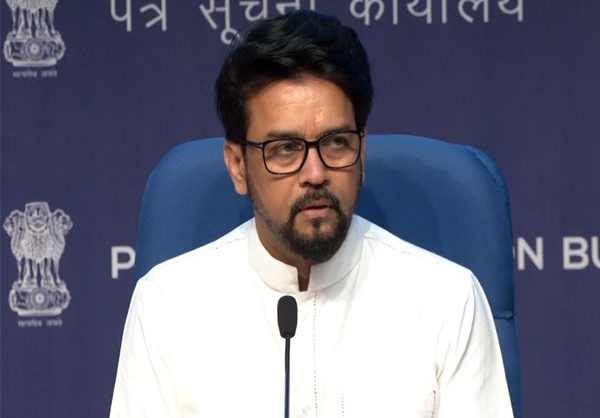 LM NEWS 24
LM NEWS 24
Cabinet Approves Rs 315 Per Quintal Remunerative Price For Sugarcane Farmers
The union cabinet has approved the fair and remunerative price for sugarcane farmers at Rs 315 per quintal, which is the highest ever, Union Minister Anurag Thakur said here on Wednesday.
He said sugar procurement has increased to Rs 1,13,000 crore and total procurement in the 2014-23 period stands at Rs 7,86,066 crore.
Addressing a press conference, the Union Information and Broadcasting Minister said, "PM Modi has always been in support of farmers, that's why the ministry was named 'Agriculture and Farmers Welfare'. The cabinet has approved the highest-ever fair and remunerative price of Rs 315/quintal for sugarcane farmers for the sugar season 2023-24.".
"The decision will benefit 5 crore sugarcane farmers and their dependents, as well as 5 lakh workers employed in the sugar mills and related ancillary activities," he added.
Making a comparison with the previous governments, the Union Minister said that under the BJP government, timely payments have been made to the sugarcane farmers.
"In 2013-14, the rate used to Rs 210/ quintal and the total procurement was around Rs 97,104 crore. While it has increased to Rs 1,13,000 crore under the BJP government. Under the UPA rule, the total procurement was Rs 2,71,204 crore. While in 2014-23, the procurement of Rs 7,86,066 crore has already been done. At that time, the sugarcane farmers had to block roads and protest for getting their payments. But, in the last few years, all the payments have been timely done and the backlogs have been cleared as well," he said.
He further added that the scheme of mixing ethanol with crude oil has also turned out beneficial in multiple ways.
"Prime Minister Modi has stressed on mixing of ethanol with crude oil; petrol and diesel. For this purpose, Rs 20,500 crore has been allocated. This shows that now they have more cash, earlier they were overladen with stocks and farmers didn't receive payments. It has strengthened our Atmanirbharta, led to reduction in the use of foreign exchange and also propelled the growth of ethanol sector," Thakur further added. (ANI)
Read More: http://13.232.95.176/