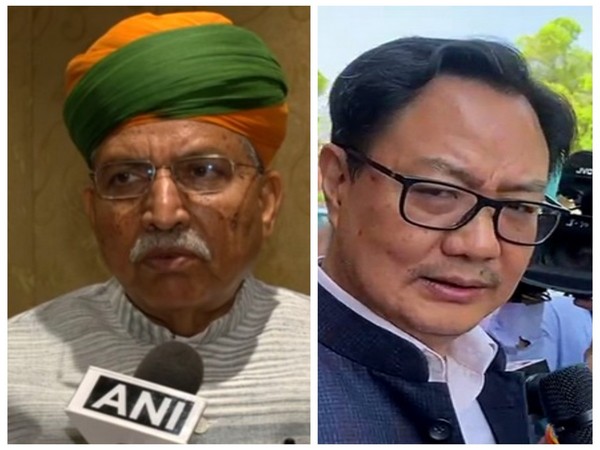 LM NEWS 24
LM NEWS 24
Cabinet reshuffle: Meghwal Replaces Rijiju As Union Law Minister
In a major Cabinet reshuffle, Arjun Ram Meghwal has replaced Kiren Rijiju as the Union and Justice Minister, a communique from President's Secretariat said on Thursday.
Meghwal will also get existing portfolios of Rijiju apart from the Law and Justice Ministry as a part of this reshuffle.
Kiren Rijijiu has meanwhile been assigned to the Ministry of Earth Sciences.
"The President of India, as advised by the Prime Minister, has been pleased to direct the following reallocation of portfolios among Ministers in the Union Council of Ministers, the portfolio of Ministry of Earth Sciences be assigned to Kiren Rijiju and Arjun Ram Meghwal, Minister of State be assigned the independent charge as Minister of State in the Ministry of Law and Justice in addition to his existing portfolios, in place of Shri Kiren Rijiju," the communique added.
Rijiju took over as the Law and Justice Minister on July 8, 2021. He had served as the Minister of State (Independent Charge) of Youth Affairs and Sports from May 2019 to July 2021. (ANI)
Read More: lokmarg.com