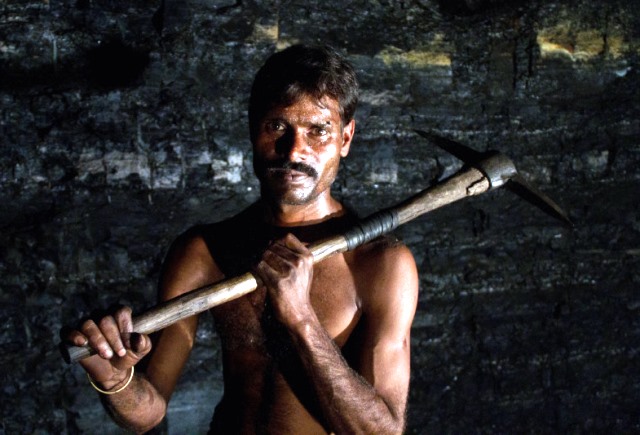 OPINION
OPINION
Can Orissa's Mineral Wealth Reach Bottom Of Pyramid?
The challenge for Indian bureaucrats from the level of district magistrate to chief secretary, on whose shoulders rest welfare-oriented administration of a state, is to understand well "local aspirations" and then create condition for their fulfilment. Indian administrative services, inherited largely from the British Raj but with many amendments and improvements since Independence, require young recruits to spend a good number of years in districts to have a feel of the challenges facing Bharat, distinct from urban India, before they are moved to state capitals or to the Centre.
Orissa chief secretary Asit Kumar Tripathy, who remembers his days long time in the past at Rourkela, which figures prominently in the national map as a major steel producing centre, where he was additional DM, admits that "local aspirations" for jobs and economic opportunities in several mineral producing centres in the state have remained largely unfulfilled. Tripathy makes a particular reference to Keonjhar district, which "makes a significantly large contribution to the state's iron ore production, but is still without a steel plant."
Such a venture, ideally to be undertaken by the private sector or in its absence by a union government owned undertaking, would create thousands of jobs directly and in the tertiary sectors requiring a variety of skills. These may not be available at Keonjhar at this point. But skills impartation to the local youth is a challenge that the state is ready to undertake.
Orissa's endowments in the form of abundant natural resources such as iron ore, bauxite, coal and chrome ore should lead to job creation outside agriculture in mining and equally importantly in their local processing. Many see in the rise in demand for local processing of industrial raw materials instead of allowing their easy movement across the country a spurt in sub-nationalist sentiment. This may not be in conformity with the idea of India. But then the challenge for state level leaders is to take care of "local aspirations" for economic opportunities. We have not as yet found way to strike a balance between the two pulls.
The gross state domestic product (GSDP) growth in Orissa in recent years has been better than many states and also higher than the country's GDP growth rate. Commendably, the eastern state grew at 8.4 per cent in 2018-19 compared with 7.4 per cent in the previous year. Orissa will be required to advance sustainably at a high rate and ensure that the resulting benefits percolate down to weakest sections of society. Incidentally, Orissa is next only to Bihar among the country's bigger states to have the maximum number of people below the poverty line. According to Niti Aayog SDG India Index Baseline Report, 32.59 per cent of population of Orissa exist below the poverty line against 33.74 per cent in Bihar.
No one will grudge the state claiming credit for a higher rate of growth of 6.6 per cent over a seven year period in per capita income to Rs75,796 when the national average was 6.1 per cent. But where are the evidences except for the information provided in the state economic survey that the average monthly household income in agriculture where close to 48 per cent of workers are engaged has continued to rise since 2012-13 that the condition of the poorest of the poor is improving at a desired rate? As has been seen in many states, including Andhra Pradesh, Chhattisgarh and Orissa, people below the poverty line swell the ranks of Maoists.
Poverty alleviation will demand more and more mineral deposits are put to auction for opening of new mines. Mineral deposits are found in remote places where there is hardly any economic activity. Official data show the Orissa mining sector contributes 10.8 per cent to GSDP. A friendlier disposition to mining by way of giving clearances quickly and lowering state levies on the basis of discussions with miners will see in a few years the sector's share in GSDP going up by quite a few notches. Boosting minerals production will only be half the battle won. At a recent brainstorming session in Delhi with steel industry leaders by the steel ministry, Tripathy regretted that even while Orissa government had been proactive in reserving land in abundance in places like Kalinganagar, Rourkela and Keonjhar, "land capacity utilisation" had remained low to the disappointment of state administration.
According to the latest survey by the Indian Bureau of Mines, in the country's iron ore resources of 31.32bn tonnes, the share of Orissa is 7.2bn tonnes, largest among all states. Not only this, the state which accounts for around half the country's production of iron ore, extracted 118.5m tonnes in 2018-19, up 12.8 per cent over the previous year. So Tripathy's disappointment is understandable that so much ore is leaving the state instead of being processed within. But at the same time what is to be taken into account is his admission that at "about 30m tonne crude steel capacity, logistics concerning moving steel making ingredients from mines and ports to steel mills and then egression of finished steel products is a nightmare." The primary reason for nightmarish state of logistics, as is underlined in the economic survey is the very poor rail connectivity in the principal mining and steel production centres.
Chief minister Naveen Patnaik says: "The state generates revenue in excess of Rs15,000 crore for the railways. Yet the entire route length in Orissa is only around 2,500 km with a density of 16, which is much less than the national average of 20. What is more, it is hugely lower compared to adjoining states like West Bengal with density of 43.4 and Jharkhand 24.3." The minerals and metals industries suffer the most from shortages of wagon rakes during the summer when the railways are required to give "high priority" to move coal to power plants. What kind of pressure steelmaking brings to bear upon logistics becomes understandable when what Tripathy says is considered: For every tonne of steel, three tonnes of raw materials are to be moved to mills and then finished products are to be sent out to domestic and global markets.
The available logistics in the form of rail and road transport is not found good enough to support steel capacity of 30m tonnes. One then wonders how will Orissa, which is supposed to have a share of 100m tonnes in the country's projected 300m tonne steel capacity build up by 2030-31 support that big an industry with the available infrastructure. Till now, signs are not there of rapid development of infrastructure. Tripathy sees in building of "multimodal transportation in which the state's two major rivers Brahmani and Baitarani will pay a major role" the answer to logistical challenges emerging from the steel industry. River transportation much in use in the US and Europe to move dry bulk cargoes is cost effective and environment friendly. At the same time, Orissa's railway network for movement of goods needs rapid beefing up.