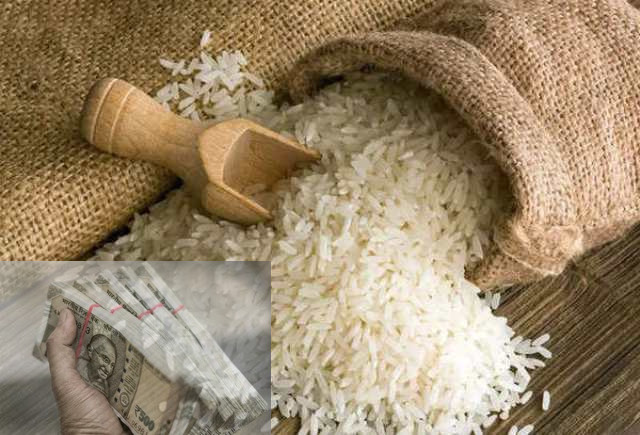 OPINION
OPINION
Can Rice Export Ban Bring Down Prices?
India will go to the polls between April and May 2024 to elect members of the 18th Lok Sabha, the lower house of Parliament. The National Democratic Alliance (NDA) government headed by Narendra Modi of the Hindu nationalist Bharatiya Janata Party (BJP) has to contend with anti-incumbency issue and more frighteningly the near whole host of opposition parties coming together under the acronym INDIA (Indian National Developmental Alliance) as it fights the 2024 Lok Sabha elections.
Odisha based Biju Janata Dal led by Naveen Patnaik is not, however, part of either of the two alliances, all its energies being directed at economic and social development of the resources rich coastal state. While Patnaik has never looked beyond the state boundaries for a national political role, Telengana chief minister K Chandrasekhar Rao and his party Bharat Rashtra Samithi though among the firsts to take the initiative to unite the opposition parties has stayed away from INDIA in view of the Congress being seen as his principal opponent in his home turf rather than BJP. Unlike Patnaik, Rao's prime ministerial ambition has never been in doubt.
In a country like India or Bangladesh with countless number of poor people, food price inflation is highly dreaded by the incumbent party (or an alliance of parties) in power. Major price rises of food items, cereals, pulses, edible oils, dairy products et al have continued to push consumer price index and consumer food price index to levels to make the central bank (that is, the Reserve Bank) pursue tight monetary policy by keeping interest rates high.
This year the progress of the southwest monsoon – heavy rains and floods in some states and deficit in precipitation in some others – on which the fate of kharif crops, principally the staple in India rice, depends has remained the cause of concern. Unsure about the production of kharif rice but greatly worried about enragement of voters by high food prices, New Delhi put a ban on the export of non-basmati white rice effective July 20 in an attempt to ensure adequate domestic availability at reasonable prices.
Export ban move by the world's largest exporter of the commodity has been triggered by over 30 per cent rise in its prices since October 2022. But no one is sure as to what extent the ban will help in driving down rice prices. Ahead of the recent ban on white rice, the government last year banned the export of broken rice and also imposed a supplemental tariff of 20 per cent on non-basmati rice exports. Incidentally, the duty did not in any way leave an impact on global demand for Indian rice. Proving the point, India's rice exports in the calendar year 2022 were an impressive 22.3 million tonnes, accounting for around 40 per cent of global trade by volume. Indian rice is exported to over 140 countries, including many poor countries such as in Africa and nearer home Sri Lanka, Bangladesh and Nepal.
According to the UN Food and Agriculture Organisation, the global rice price index was up 14 per cent in the year to June. Referring to the steep rise in FAO index, now at its highest since the 2008 food crisis, The Economist says, what has happened "is mostly because of climate related supply concerns that have also pushed up the prices of other foods. Rice is especially vulnerable to El Nino, the weather pattern that brings hotter temperatures and drier conditions to Asia."
ALSO READ: Can A United Opposition Defeat Modi?
Take China, soil moisture in the country's rice growing centres has hit the lowest point in over a decade, thanks to scanty rainfall and heat wave. Anticipating tight supply on weather driven setback in production, the major rice consuming countries from China to Indonesia started stocking up early. Vietnam and Thailand are stretched to the maximum to meet import demand. India being such a major supplier of white rice constituting nearly half of its total exports, including the long-grained fragrant Basmati grain, its export ban decision could only fan price rises in the world market.
Whatever happens to global rice prices, Indian wheat and rice stocks in the central pool are well above the mandatory norm. According to the food ministry, the country with combined wheat (31.2 million tonnes) and rice (26.7 million tonnes) stocks of 57.9 million tonnes in June is in a "comfortable position" to meet its requirements of food grains. In any case, under New Delhi's Pradhan Mantri Garib Kalyan Anna Yojana, 80 crore poor people are to get free food grains till 2023 end. The states also support the poor with free or highly subsidised food ration. Without this kind of support the poor who lost their livelihood due to near total shutdown of economic activities during Covid 19 would have perished. Many economists have for long recommended that instead of letting food grains rot in covered godowns with many requiring immediate repair, these should be given away to the poor free of cost.
While it is too early to make a forecast of this year's kharif rice crop even though the sown area so far is up over 2 per cent on 2022, the country has the comfort of a record food grain harvest of 330.5 million tonnes during the 2022-23 season, including rice production of 135.5 million tonnes, up 6 million tonnes over last time.
A good harvest followed by adequate procurement is considered to be an insurance against food price inflation, providing food security for the masses. But as it has turned out, food in India continues to become more and more expensive. FMCG companies with large portfolios of food products buy large quantities of wheat, corn, sugar, spices, etcetera, for processing and they are always among the best watchers of future behaviour of food prices.
Talking about the likely trend in food prices, Nestle India chairman Suresh Narayan said the other day: "Headline inflation has been under control, but food inflation will continue to wobble for a while not just because of expectations on crops but also climate. The kind of rains we are seeing, what impact this will have on winter crops is anybody's guess. So food inflation will stay, it's not something we can wish away quickly." Other FMCG groups such as Hindustan Unilever and ITC are also bracing themselves to face further food inflation that may dent demand and their profit margins.