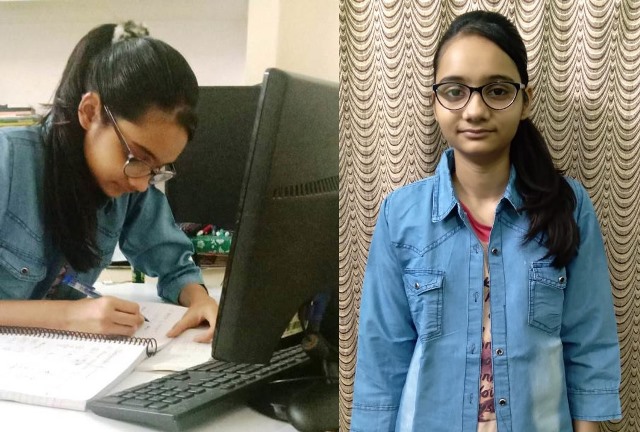 LOK ISSUES
LOK ISSUES
'Cancellation Of Board Exams Ends Uncertainty, Stress'
Ehsaas Kant, a Class 12 student of SKD Academy in Lucknow, Uttar Pradesh, speaks about how the uncertainty over board exams kept children and parents on the edge amid Covid-19
Finally, the government figured out a way to end the stalemate that Class 12 students across the country had found themselves in. To say that I am relieved would be a massive understatement, I am happy. I am not happy because the exams have been cancelled but because the confusion is over. I would have been equally happy if the exams had been held. I am ok with the new objective evaluation process as my academic performance in the past 3 years has been good.
I want to be a doctor when I grow up. I want to be able to contribute in times like these, when the pandemic is raging all around us, and not just be a mute spectator. Doctors are always beacons of hope, but right now it is us aspiring medical students (and all Class 12 students) that need hope and support.
I am a Class 12 student at SKD Academy, Lucknow, which follows the CBSE curriculum. The academic year 2020-21 has been 'testing' in every sense of the word. Just as we passed Class 11, we were faced with the pandemic and no one could make any sense of what was going on. I don't think we have still been able to make much sense. In 2020 our schools were closed from March to October, so you can say that our Class 12 foundation was quite shaky. Between October and February we somehow managed the curriculum, only to see a repeat telecast of 2020 all over again during the second wave.
Frankly, I was shocked when the second wave appeared. Thank God we could at least get our lab practicals done in time. I thought our lives were finally going back to normal and that we would for sure be able to give our Board exams unhindered, but that was not to be. But it's ok that with the cancellation of exams and the new evaluation process we will be able to make some sense of things.
For long, many of us were trying to keep to our daily routine of studies, but after a time you do begin questioning things. Our teachers were available on WhatsApp and video calls if we need them. A little pressure is necessary for performing well, and since for the past many months the goalposts kept shifting with extended lockdowns in place, it was easier to become lax.
But the overall stress gets increased in such situations, one just wants the exams to get over with. Along with Board exams, we also haven't been able to give any competitive exams (NEET) as well. The road towards medical studies looks riddled with hurdles right now. However now we can at least prepare single-mindedly for our entrance exams or any other competitive exams.
My dad, who is a Computer Engineer kept me motivated all this while and told me to continue studying for the last few months, keeping this fact in mind that no matter even if the school and competitive exam dates are suddenly announced, I should be prepared and not caught off guard. My younger sister, who is in Class 7 keeps me company during lockdown. And my mom's constant support has seen me through these uncertain times, but I do miss my friends and cousins a lot.
For long I wondered, if Class 10 Board exams could be cancelled, couldn't something be figured out for us as well? Maybe at least a forum could be created where students could put forward their grievances and queries and support each other. Mental and emotional support of students is as important in these times as is social distancing and wearing masks (as in physical well-being).
Of course I would have needed to go out for my medical studies, but now if at all exams are held and we clear them, we have to take the city or town's medical infrastructure also into account. So many places have institutes of repute, but the surrounding medical infrastructure isn't so good.
I hope all the progress we have made towards education for everyone in our country doesn't get washed away by the pandemic. My cousins who are doing their graduation abroad have had an equally tough year and we keep trying to cheer each other up. Family support is very important in these times and I am glad that my parents understand my situation. Love and laughter in family and vaccines are what will see us through these uncertain times.