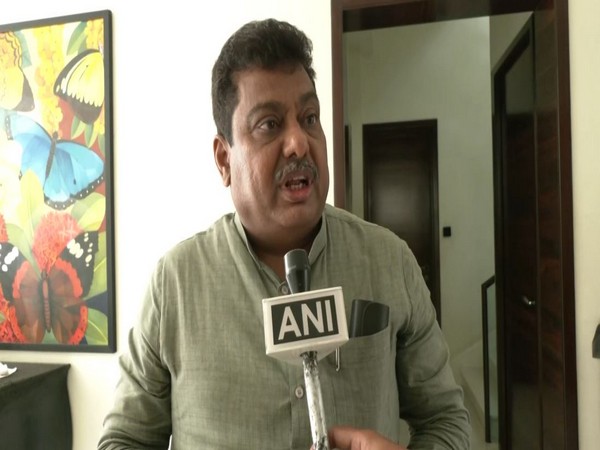 LM NEWS 24
LM NEWS 24
Can't Give Water For Fifteen Days To TN: K'ataka Mini Patil
Amid the tussle between Karnataka and Tamil Nadu over Cauvery water, Karnataka Minister MB Patil has said that it is very difficult for Karnataka to give water for fifteen days to Tamil Nadu.
"Cauvery Water Regulation Committee (CWRC) has directed us to give 5,000 cusecs of water to Tamil Nadu for fifteen days. We do not have water, it's an order that is very difficult for us to implement so we have taken the legal route. We want a distressed formula on this long pending issue. A formula which is based on scientific and practical approach and unless and until there is a formula, it will be an embarrassment situation for all of us," MB Patil told ANI.
This comes a day after the Cauvery Water Regulation Committee (CWRC) passed an interim order asking Karnataka to release 5,000 cusecs of water to Tamil Nadu daily for the next 15 days till September 2.
"It is at the cost of our drinking water and our farmers to give water for fifteen days," MB Patil added.
The Supreme Court on Friday refrained from passing any order on the Tamil Nadu government's plea on the release of Cauvery water, saying it doesn't possess any expertise on this issue and sought a report from the Cauvery Water Management Authority (CWMA) on the quantum of release made by Karnataka.
Tamil Nadu government has approached the top court seeking direction to Karnataka to release 24,000 cusecs of water daily per day from the reservoirs in Karnataka.
The Karnataka government on Thursday filed an affidavit opposing Tamil Nadu's application saying that the application is based on an assumption that this year is the normal rainwater year.
On Monday Karnataka CM Siddaramiah instructed the Water Resources Department officials to prioritise the welfare of Karnataka farmers from the Cauvery water.
"We cannot give 83 tmc of water as it will empty out reservoirs and cause problems for drinking water," he said.
On Wednesday several farmers gathered at Srirangapattana, Mandya to protest against the state government and CWRA which had ordered to release five thousand cusecs to Tamilnadu.
Krishnegowda. Farmers associations President told ANI "We are requesting government to please stop releasing water to Tamil Nadu. Even though management authority knows the situation they have asked us to released water. Its like they are writing the death note of farmers of Cauvery belt farmers of Karnataka. We don't have water even for drinking. How is Karnataka releasing water to Tamil Nadu. We are requesting farmers not to take extreme step at this point of time because they're in distress without rain. We being Farmers association are demanding that the authority visit and see the situation, can they bring rain?. Look at the situation and give verdict."
The Cauvery water issue has been a controversial issue between Karnataka and Tamil Nadu for decades and they have been locked in a battle over the sharing of water from the Cauvery River, which is a major source of irrigation and drinking water for millions of people in the region. (ANI)
Read More: http://13.232.95.176/