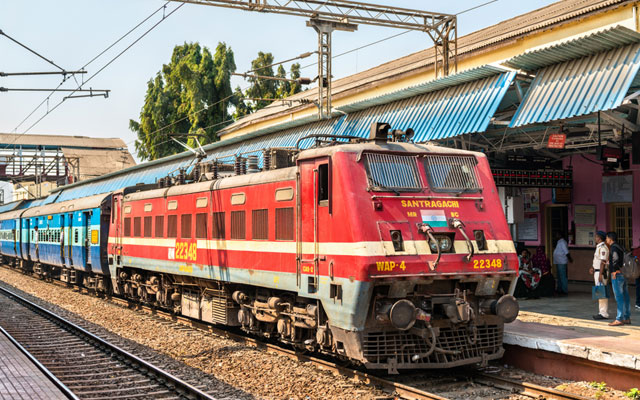 LM NEWS 24
LM NEWS 24
Central Railway Achieves 100% Electrification Of Entire Broad Gauge Network
Prime Minister Narendra Modi on Saturday complimented the team of Central Railway for achieving 100 percent electrification of the entire broad gauge network.
"Outstanding feat. Compliments to the entire team," the PM said in a tweet, responding to the tweet by Central Railway.
As per the Central Railway, it has achieved 100 percent railway electrification on all Broad Gauge routes which is almost 3825 Kilometres.
The last non-electrified section of Central Railway i.e. Ausa Road- Latur Road (52 RKM) on Solapur Division was electrified on February 23 this year.
"Central Railway now fully electrified on all Broad Gauge routes has helped in reducing carbon footprints of 5.204 lakh tons every year and also saves Rs. 1670 crores annually. The pace of railway electrification, which is environment friendly and reduces pollution, has increased at 9X speed since 2014," the Central Railways said.
Railways has planned the electrification of Broad Gauge routes, which will facilitate the elimination of diesel traction resulting in a significant reduction in its carbon footprint and environmental pollution.
The railway, where the first electric train ran in India between the then Bombay Victoria Terminus (now Chhatrapati Shivaji Maharaj Terminus) and Kurla on the Harbour line on February 3 in 1925.
"The section was electrified on 1500 Volt DC. The conversion of DC traction on Mumbai Division of Central Railway to AC traction began in 2001 and progressively, without significant disturbance to the lifeline of the nation, i.e. suburban services, was completed in 2016," it added.
Naresh Lalwani, General Manager, Central Railway said, "Railway is guided by a historical vision of being an environment friendly, efficient, cost-effective, punctual and a modern carrier of passengers as well as the freight in order to serve the growing needs of New India. This will also significantly reduce the fuel bill and earn carbon footprints". (ANI)
Read More Article: http://13.232.95.176/