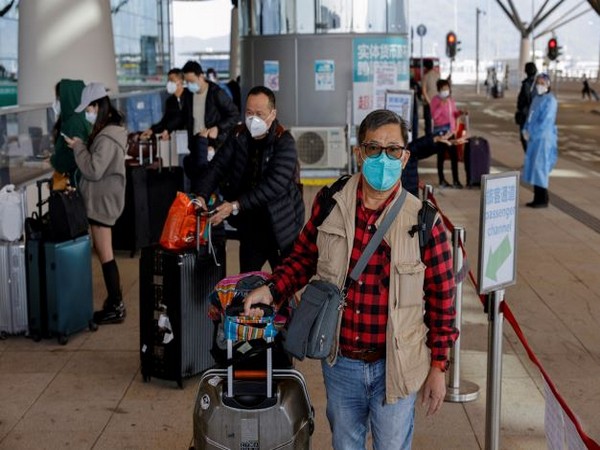 LM NEWS 24
LM NEWS 24
Centre Drops 'Air Suvidha' For 6 Countries
The Government of India drops COVID-19 testing and uploading of the 'Air Suvidha' form for international arrivals from China, Singapore, Hong Kong, Korea, Thailand and Japan.
However, 2 per cent random testing will continue for international travellers at airports.
The Union Health Secretary has written a letter to the Secretary of Aviation in this regard for updating guidelines for International arrivals.
"Ministry of Health & Family Welfare as a part of its proactive yet graded public health response to COVID-19 management has been updating 'Guidelines for International Arrivals' from time to time. In the last update, based on the increasing trajectory of COVID-19 and circulation of mutant variants of the SARS-CoV-2 virus in some countries, the Ministry had mandated requirements of pre-departure COVID-19 testing and uploading of Self-Health Declaration on the Ministry of Civil Aviation's 'Air Suvidha' Portal," the letter reads.
"However, as has been witnessed in the last 4 weeks, these Countries are witnessing a sustained and significant decline in the trajectory of COVID-19 cases. Further, as per World Health Organization's latest situational update on COVID-19, a decline of 89% in the number of newly confirmed cases in the past 28 days has been noted globally as compared to 28 days prior to that. Meanwhile, India has continued to witness a declining trajectory, with less than 100 new cases/day being reported," the letter said.
'In view of the above, this Ministry is updating its 'Guidelines for International Arrivals', and dropping the existing requirements of pre-departure COVID-19 testing and uploading of Self-Health Declaration on the Ministry of Civil Aviation's 'Air Suvidha' portal applicable for international travellers coming from/via China, Singapore, Hong Kong, Republic of Korea, Thailand and Japan."
However, 2 per cent random testing will continue, "In order to monitor infections due to mutated variants of SARS-CoV-2 among international travellers to India, the present exercise of random testing of 2 per cent travellers to India (irrespective of Country of origin) upon arrival India shall continue."
The updated guidelines will come into the practice with effect from 11:00 AM on Monday, February 13, 2023. (ANI)
Read More:http://13.232.95.176/