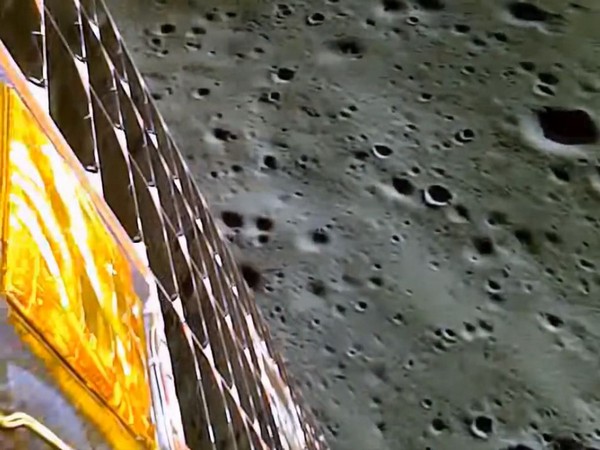 LM NEWS 24
LM NEWS 24
Chandrayaan-3: Pragyan Rover Walks On Moon
A video of the Pragyan rover rolling out of Chandrayaan-3 Vikram lander and walking on the lunar surface was released by the Indian Space Research Organisation (ISRO) on Thursday.
From the video released by ISRO, the Indian national flag pasted on its back is visible as the rover began its 'moonwalk' on the lunar surface.
Previously, ISRO released visuals of the August 23 soft landing of the Chandrayaan-3 lander Vikram on the moon's surface, clicked by Chandrayaan-2's Orbiter High-Resolution Camera.
Upon landing, the lander and the rover will operate and do their set tasks for one lunar day. One day on the Moon is equal to 14 days on Earth.
India took a giant leap on Wednesday evening as the Chandrayaan-3 lander module successfully landed on the moon's South Pole, making it the first country to have achieved the historic feat and bringing to an end the disappointment over the crash landing of the Chandrayaan-2, four years ago.
Overall, India became the fourth country – after the US, China, and Russia – to have successfully landed on the moon's surface.
The spacecraft was launched from the Satish Dhawan Space Centre in Andhra Pradesh's Sriharikota on July 14.
The stated objectives of Chandrayaan-3, India's third lunar mission, were a safe and soft landing on the lunar surface, the rover moving on the moon's surface, and in-situ scientific experiments.
However, the Covid-19 pandemic brought an unforeseen delay to the mission's progress. The approved cost of Chandrayaan-3 is Rs 250 crores (excluding launch vehicle cost).
Chandrayaan-2 mission was only "partially successful" since the lander lost contact after a hard landing, but the ISRO earlier this week successfully established two-way communication between the Chandrayaan-3 lander module and the still orbiting Chandrayaan-2 orbiter. (ANI)
Read More: http://13.232.95.176/